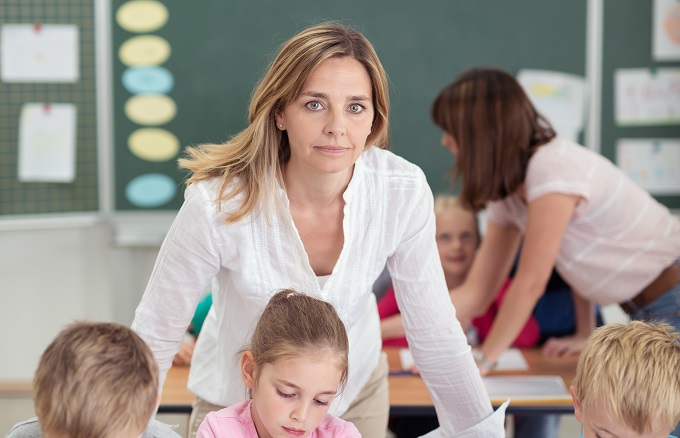 The Coalition Government is ramping up efforts to attract over 850 additional teachers to meet an expected shortfall next year, Education Minister Chris Hipkins has announced.
New analysis by the Ministry of Education shows that 650 extra primary teachers and 200 extra secondary teachers will be needed in 2019 to meet a rising level of demand, driven mainly by a forecast growth in the number of students in schools.
"We know that some schools and parents, particularly in the Auckland area but also in pockets around the country, are concerned that not enough teachers are coming into the system, and we are determined to pull out all the stops to meet next year's projected shortfall," Chris Hipkins said.
"We're committing an extra $10.5 million, on top of the $29.5 million already announced since late last year, to ramp up teacher recruitment initiatives and increase funding for schools – bringing funding to $40 million this year to fill vacancies."
New plan to address teacher shortage
• Plan to hire more than 850 additional teachers
• Extra $10.5 million in funding
• Up to 230 grants of $10,000 for schools to get more graduate teachers into classrooms
• Over 6,000 overseas-based teachers targeted in new campaign
• $5 million more available for overseas relocation grants and finder's fees
• Easier access to up to $3,000 per teacher finder's fee to help schools offset recruitment costs
The new analysis created a much clearer picture of demand, Chris Hipkins said.
"We can now work with schools with much greater certainty. Our immediate focus is to get sufficient quality teachers in place for the next school year. But longer-term workforce planning is already underway, and the analysis being refined will support this work to address what is expected to be a need for even more teachers in a few years' time."
The funding package announced today builds on initiatives that are already paying dividends. The new package includes the introduction of a new grant to encourage schools to employ more teaching graduates. At present only 80 per cent of graduates get a teaching job when they finish training.
"Increasing the employment of newly graduated teachers is important and the grant will support schools to mentor beginning teachers, before they take on their own classes. The grant means the Ministry can be more hands on to address location and subject shortage areas.
"We've also increased our overseas recruitment target for 2019 from 400 up to 900 and enlisted further recruitment agency support for schools. We're continuing to focus on bringing New Zealand-trained teachers home, while also looking for other teachers from countries with qualifications similar to ours," Chris Hipkins said.
"Last week Immigration NZ, working with the Education Ministry, directly emailed 6000 overseas teachers who've registered an interest in working here – to encourage them to take the next step. A social media campaign targeting this groups is also underway and a campaign targeting New Zealand-trained teachers working overseas will follow soon.
"The Education Ministry is working with the Teaching Council to improve the support available to overseas-trained teachers, including a focus on induction that builds the culturally responsive practices needed to work in New Zealand.
"The package also includes improvements to existing initiatives to make it easier for schools to recruit teaching staff locally, and to attract former teachers back to the profession. The Ministry will be actively promoting both the new and existing initiatives to principals, and Ministry-contracted recruiters will be doing the same," Chris Hipkins said.
There are currently around 70,000 teachers
working in around 2,500 state
or state-integrated schools.
Other key changes:
• Increasing the number of Overseas Relocation Grants to match the increased recruitment drive and more availability of an up to $3,000 per teacher finder's fee to help schools offset recruitment costs.
• Expanding the Teacher Education Refresh (TER) subsidy so it can be accessed by overseas teachers to meet certification requirements with the Teaching Council. Further support will also be provided to teachers required to repeat or re-sit aspects of the TER programme, at no further cost.
• Changes to the criteria to enable more schools to access the 3R national fund – making it easier to recruit for staff in shortage subject and isolated areas.
• Additional funding for agencies to process more overseas teacher applications.