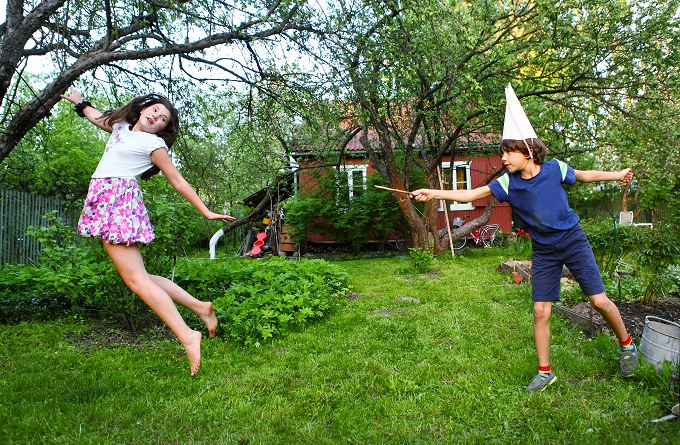 A new campaign designed to encourage Kiwi kids to read the books that some of their favourite movies are based on is being launched by New Zealand Book Council (NZBC) in partnership with Bloomsbury – the UK publishers of Harry Potter.
The campaign, kicking off on Saturday 8th September, to coincide with International Literacy Day, comes off the back of latest research which shows that Kiwi kids, particularly boys, desperately need to be encouraged to pick up a book and read.
A 'book trailer' has been created to inspire young Kiwis to read J.K. Rowling'sFantastic Beasts and Where to Find them and will play before film trailers for the upcoming release of Fantastic Beasts: The Crimes of Grindelwald – reminding young movie-goers that many of our favourite blockbuster movies started out as words on a page.
NZBC CEO, Jo Cribb, explained that in a series of co-design workshops, the boys revealed that reading needed to be linked with the activities they enjoy most – like going to the movies.
"What if we made it really attractive to know about what happens in the movie before you even get there? You can do that if you read the book first," Cribb adds.
Cribb pitched the book trailer idea to J.K. Rowling's UK publisher, Bloomsbury, and they were eager to get on board with the cause.
New Zealand's 2016 Social Report found that just 44% of Kiwi men aged 16-24 have achieved at or above level 3 literacy – the level needed to function in day-to-day society. And new research by NZBC shows a further drop in Kiwi men reading books since 2017.
To help address this issue, NZBC joined forces with the National Library and Duffy Books in Homes to consult directly with boys aged 10-15.
Linda Vagana, General Manager of Duffy Books in Homes, says the project is especially exciting because of the way it elevates the power of storytelling.
"It creates an opportunity to offer up a great book through a non-traditional platform, and watch our young boys go, 'Wow!'"
The trailer has been created by Kiwi production house Assembly and advertising agency Colenso BBDO, and will play on YouTube, and in cinemas – supported by Hoyts and Val Morgan, Australasia's largest cinema network.
Bloomsbury have also donated a free preview of J.K. Rowling's Fantastic Beasts and Where to Find Them, available to read here; www.booktrailer.org.nz