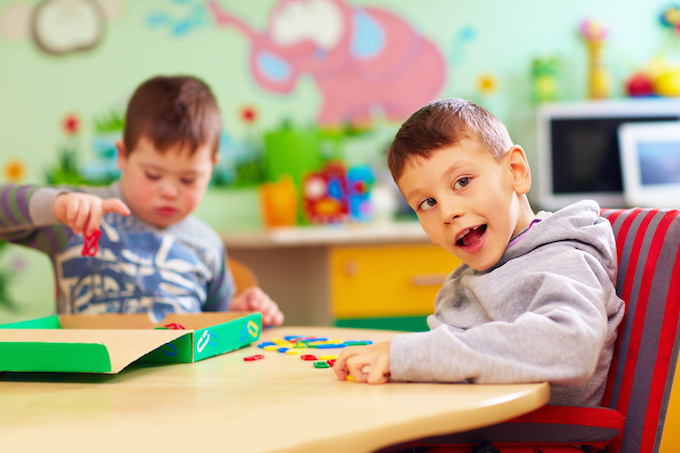 A new direct-access pathway for students to attend residential special schools will be available later this year, Education Minister Chris Hipkins and Associate Education Minister Tracey Martin have announced.
"As a result of the new pathway, I expect more children and young people with complex and challenging learning support needs will benefit from government-funded places at our three residential special schools, Halswell, Salisbury and Westbridge," Chris Hipkins said.
"The direct access pathway will provide broader access for young people and their families. We believe these residential environments will provide the best educational setting for their specific needs.
"Following the decision to keep Salisbury School open, I asked the Ministry of Education to work with these three residential special schools to develop a new direct access pathway.
"This is part of a delivering on the Coalition Government's commitment to ensure children and young people can access the support they believe provides the best option to participate in and progress in their learning."
Tracey Martin said applications for enrolment will be assessed by independent regional panels, as they currently are for the Intensive Wraparound Service, to ensure that this intensive learning support is provided to those who most need it.
"Criteria are consistent across both access pathways. However, specific guidance will be provided for the regional prioritisation panels to support their consideration of applications for each of the access pathways," Tracey Martin said.
"Once an application is approved, the principals of the three schools will meet to discuss which school would be a best fit for the young person.
"Enrolment applications for residential special schools will be able to be made during Term 3 with the intention that enrolments under the new access pathway can commence in Term 4."
The criteria for access to residential special schooling are:
• The young person is aged 8 years to 15 years (Year 3-10)
• They have social, behaviour, and/or learning needs that are highly complex and challenging (and may have associated intellectual disability) and require support at school, home and in the community
• Local learning support services have been accessed and have been unable to meet their needs.
"The Ministry will continue to work closely with the residential special schools on a detailed implementation plan, so the new direct access pathway is available from Term 4, 2018," Tracey Martin said.
"In the meantime, if parents are interested in enrolling their child at a residential special school, they should contact their current learning support provider or a Ministry specialist."