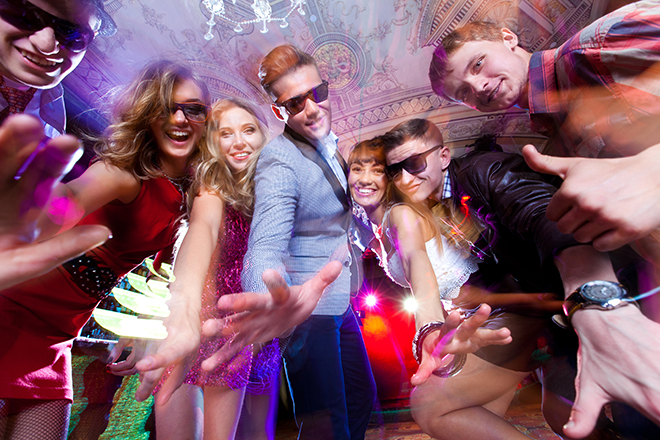 Did you have a ball at your school formal or graduation event?
For some people, that might be a loaded question as many folks lament having had a bad experience at a 'milestone' school event. These tend to involve awkward teenage encounters, fashion choices that were 'of their time', downright cheesy music, and a shabby locale. Well, proper event planning can prevent at least two of those things from happening to your students.
Creating an event to remember (for the right reasons!) requires some research, and a little attention to detail on top of the basic elements, but it's not rocket science. Getting it right will mean giving families photogenic moments they'll always cherish, while getting it wrong could tarnish an otherwise great year. The key is in the planning.
Event planning isn't for everyone and busy teachers may not be the first to raise a hand and volunteer to plan an entire graduation. Committees work well until there are disagreements or indecision. Left up to the students, well, it's probably not always best to go down that route! A happy medium is likely ideal, particularly if an event has to cater to different groups; for example, parents as well as students. A professional event manager can bring all the relevant parties together and organise the perfect shindig. But what a perfect school event should look and sound like is another matter altogether.
Know your audience.
In other words, tap into the reasons why your attendees are attending and frame your event around that. A graduation event will have a very different ambiance to a school ball or formal. Similarly, secondary school graduations will differ from primary, which are becoming increasingly popular. For a 'party' event, like a school ball, where students are attending to dress up and have fun with their peers, photobooths and props will work spectacularly because attendees will be looking for casual and silly ways to take photos. A more formal event, where parents are attending too, like a graduation needs more of an emphasis on professional photography. In this case, planners should consider how to organise the photo-taking so that families, student groups and individual shots can all be taken during the event without emptying the main hall or venue.
Theme or vibe?
Whether or not your event will have a theme should be decided quickly as this will inform everything else. Theme or vibe influences the choice in venue and entertainment as well as food and beverage options. A 'cocktail party' ambiance will focus more on drinks than food and certainly wouldn't involve dinner. Entertainment can be more casual too – perhaps a local jazz performer, or talented music student. It would also need a much smaller venue than a full-scale black tie gala event, where the venue would require a ballroom facility, space and furniture for dinner service as well as a dancefloor if a ballroom dance is on the cards. For events with a more relaxed vibe, like a graduation luncheon or afternoon tea, an outdoor venue might be better suited.
If you go with a DJ, you'll need to deliberate on the DJ set-up and factor in cost. Entertainment is an area that schools typically try to cut costs on but it's the thing people remember. Choosing something that feeds into your theme will be your best bet, even on a tight budget. If in doubt, ask your students – they tend to be a talented bunch and may even know a local band or performer that won't be exuberantly expensive.
To unearth some dos and don'ts from the experts in the industry, School News spoke to some events specialists.
Viewpoints from the industry…
Ketaki Bhave-Khotkar is the events sales manager at Alexandra Park.
She told us: "We predominantly work with school students, teachers and school ball committees when planning school events.
"The first step, when planning an exciting and successful school ball event, is to book a suitable venue. The venue needs to tie in with the look and feel of your event and the ambience and atmosphere you are trying to create.
"It is also vital to secure the services of a good photographer to ensure that all the wonderful memories created at the event are captured by a professional. Most of the popular photographers who specialise in school ball photography get booked up pretty quickly so it's important to pencil in dates with them as soon as you can.
"We have noticed that custom build DJ stations are becoming a huge trend at school events. Many schools have been going the extra mile with their DJ set-up, using special lighting effects, bubble machines, smoke and haze machines etc.
"Some of the biggest dos and don'ts, in our opinion, when planning your event include making sure you are well acquainted with venue policies. For example, some venues don't allow you to use smoke machines as they can interfere with smoke detectors, certain venues have strict policies around using glitter and confetti as part of the decorative features."
Meredith Drucker is the general manager at the Events Group, representing Auckland Conventions Venues & Events
She illuminated: "When it comes to planning a spine-tinglingly good school ball or event, it may sound boring but getting the basics right are key to planning a great event. Knowing your budget and what you need to get out of it is the best place to start!
"There are so many trends that we see over social media – some are great but others only look good on your iPhone. When it comes to event styling, oversized balloons are the new 'it' thing… and metallics are right on-trend.
"The key thing to remember with any event is how to make an impact and where to spend your budget. For event décor/styling, the best way to get the most out of your budget is to work with a great lighting designer – then whatever else you put in the room will look amazing.
"Photo booths are always fun and a great way to make your event last longer than four hours. If you are tight on budget, you can save by not having the prints – you can always have a 'gif' station rather than a traditional printing station photo booth. Remember to add props in-keeping with your theme for an extra layer of detail.
"Make sure the ball committee are all on the same page when it comes to the planning. Agree on who is doing what so you don't waste time on double handling anything."