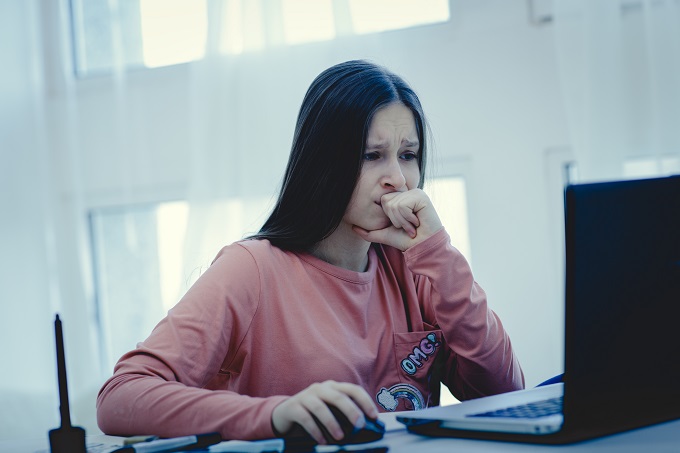 The controversial TV show aired its second season this month amid warnings from mental health professionals, who have criticised the programme's portrayal of teen suicide. School News wants to know whether teachers decided to discuss the show with students.
The Mental Health Foundation viewed season 2 and advised the Chief Censor regarding a rating for the show. An RP18 rating was ultimately chosen, and Chief Censor David Shanks warned that "age classifications and warnings can help but only go so far".
Shanks told the Office of Film and Literature Classification: "Many young people will watch 13 Reasons Why: Season 2 and not be negatively influenced by it – in some cases it could have value in starting conversations about real issues for teens. Approximately one in five young New Zealanders will have experienced a mental health problem in the last year. One in three girls will be subject to an unwanted sexual experience by the age of 16, and approximately one in seven boys.
"This is the audience we are worried about – individuals who have been personally affected by the issues in the series. Suicide bereavement and sexual assault are both recognised risk factors for suicide. Young viewers in a heightened state of distress will be more vulnerable to the impact of the show – they can be put at risk by viewing it.
[pro_ad_display_adzone id="4703″ align="left"]
"This is a series that is about teens, it's been made for teens, and it's marketed very strongly and effectively at teens. And we know that the majority of teenagers in this country have watched Season 1. Season 2 has a similar overall feel to Season 1 and it raises more issues that are relevant to teens. Binge-watching is a real concern. We know there are all kinds of media impacts on our teenagers – and younger kids. Many will be re-watching Season 1 or watching it for the first time, and then following on to watch Season 2. This is a risk.
What is the role
of SCHOOL when it
comes to pop culture?
While the Mental Health Foundation and the Censor Chief both urged parents to be proactive about engaging with their children and understanding the themes of the show, schools have not been explicitly advised on how to approach the subject. Should teachers talk with their students more generally about the messages they see in TV and movies? When pop culture phenomenons such as this TV show arise, should there be space in school for students to discuss themes and issues? Are schools expected to widen communication between students and parents on these issues?
For one thing, the Mental Health Foundation "does not recommend banning the show" as "young people are likely to find other ways to watch it and will feel unable to ask for help if they are troubled or distressed by what they have seen".
One Auckland school, Epsom Girls Grammar School, distributed a warning note to parents prior to the show's airdate. According to Mediaworks TV and NZME, this note read: "The themes of suicide, sexual assault, bullying and the unhelpfulness of talking to adults led many viewers to feel distressed and ongoing discussion to occur throughout the community. It is expected that similar and equally confronting themes will be present in the upcoming season."
The Mental Health Foundation added:
"Adults supporting vulnerable young people should be aware of messages in 13 Reasons Why that present suicide as a form of revenge, romanticise suicide and suggest those who die by suicide can return from the dead to intervene in the lives of those they left behind. These messages are not helpful from a suicide prevention perspective and may influence vulnerable viewers to form an intention to take their own lives."

"The Foundation also acknowledges most viewers are not vulnerable and will not need extra support after watching the show. Most young viewers will understand the show is a dramatic fiction. However, 20% of viewers will have experienced a mental health problem in the last year, and a significant number are likely to have been sexually assaulted or bereaved by suicide. For these people, viewing Thirteen Reasons Why may be a deeply distressing or traumatising experience.
"When season 1 of 13 Reasons Why was released, young people repeatedly said they felt the show realistically portrayed the issues they face every day, and statistics and research support this. New Zealand has the second highest rate of school bullying in the OECD and the highest rate of youth suicide. One in three girls and one in five boys will be sexually assaulted in their lifetimes."