News
Major tech competition for school students launches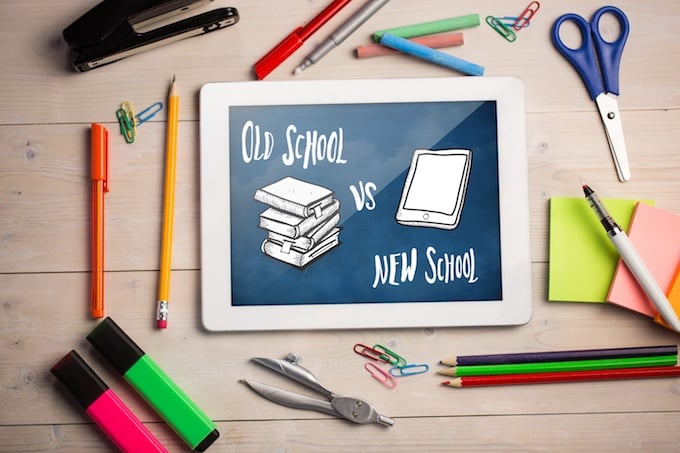 The IT industry is partnering with the Ministry of Education to launch an exciting new digital technology championship, open to all New Zealand school students, and designed to encourage greater participation in digital technology.
The Tahi Rua Toru Tech Challenge is part of a broader initiative to help teachers introduce the new digital technologies and Hangarau Matihiko curriculum content into classrooms and get kids excited about digital tech. It is being led by IT Professionals NZ (the professional body of the IT industry) in partnership with the Ministry of Education, Royal Society Te Apārangi, Code Club Aotearoa, the Digital Technology Teachers Aotearoa and others.
The Challenge supports teams of students to use Digital Technologies in their classroom or local Code Club to solve real problems in their local community or school, with loads of resources and support from industry mentors along the way.
"The 123Tech Challenge is for all students from Year 0 to 13, with kids working in small teams to solve real problems leading to a national championship." says IT Professionals NZ CEO Paul Matthews.
"Intermediate and Secondary students (Year 7–13) identify real-world problems then plan and solve them using digital technologies. For example, they could create an app or an animated video, or a digital infrastructure project or lots of other options. The Challenge is for Primary school students too, with a set of digital technologies-related activities that will earn a CREST certificate from the Royal Society Te Apārangi. The best teams can choose to go onto one of 10 regional championships, with a national championship celebration in November. The competition will run in terms two and three."
The initiative is a linked directly to the new Digital Technologies & Hangarau Matihiko curriculum content officially launched last year, creating a great bridge for teachers to start teaching the new material.
"Schools can use the challenge as a way of dipping their toes into the new Digital Technologies and Hangarau Matihiko curriculum content, with all schools teaching to the new content by 2020. Later this year they'll also be able to choose to participate fully in either English or Te Reo Māori," he says.
Mr Matthews says the challenge is an extension of the TechHub CREST Challenge that IT Professionals NZ and the Royal Society Te Apārangi has been running for three years for students in Year 9 and 10.
"It has been truly amazing what problems and solutions the students have come up with. For example, last year one group created an app to help people supporting Alzheimer's sufferers. Another created a way to digitally organise the tuck shop queue, so that they wouldn't have to wait in line. The app they created enabled their parents or caregivers to pay for their child's lunch order directly through the app. This meant they didn't have to go to the ATM and withdraw the minimum $20, which is a substantial amount for families on low incomes." Mr Matthews says funding for the championship – which will take place in 2018 and 2019 – is a 50/50 partnership
between the Ministry of Education and the tech industry. It's a part of a broader $38 million package to support teachers and help integrate the Digital Technologies and Hangarau Matihiko curriculum in schools.
"We're really excited about the new Digital Technologies & Hangarau Matihiko curriculum content, which is genuinely world-leading and will give New Zealand kids fundamental skills in technology. It's built around understanding the core concepts of how technology works – creating the people that will build technology in the future rather than just users," he says.
"The biggest challenge is supporting teachers during the rollout and making sure they have enough resources, and it's great that this broad piece of work, including the Challenge, is happening."

"From an industry perspective we have hundreds of mentors from great Kiwi tech companies such as Datacom, eStar and Xero who are keen to help out and partner with schools to help teams work through the Challenge. ITP is the largest tech body in New Zealand with thousands of members, and we're also working with a range of partners such as CITRENZ and Code Club Aotearoa to ensure we can get the industry mentors needed to support teachers during the Challenge, and help schools with the wider curriculum changes."

"It's an exciting time for teachers, students and actually the whole community, with the new curriculum and the 123Tech Challenge."