News
Procrastinating and demotivated, 2 in 3 NCEA students cite anxiety or stress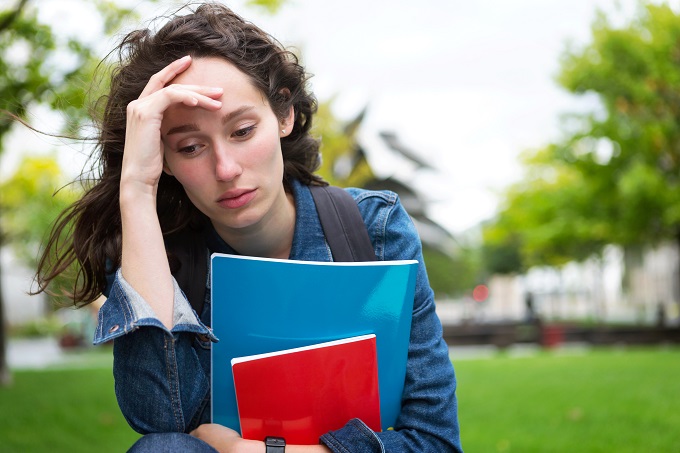 Two-thirds of New Zealand secondary students identify stress and anxiety about assessments as a challenge to learning, and about half believe they are not taught how to study or deal with exams, according to a new survey of nearly 6000 students.
The online survey of 5,761 New Zealand secondary school students aged between 15 and 18, by NCEA study platform StudyTime, was conducted between August and October.
When asked to identify challenges to their learning, 70 percent identified procrastination/lack of motivation; 66 per cent identified stress/anxiety about assessments; 53 percent identified learning how to consistently study; 49 percent identified dealing with exams/exam technique, and 48 percent identified knowing how to study.
When asked to narrow this down to the most challenging aspect, 24 percent of respondents identified procrastination and lack of motivation; 21 percent identified stress/anxiety about assessments; 8 percent was knowing how to study; 5 percent was learning how to consistently study, and 5 percent was dealing with exams/exam technique.
Read the full results, including students comments, here.
StudyTime founder William Guzzo, 26, says the survey aimed to understand students' views on their education, the key issues they are facing, and their ideas to resolve them.
"This survey suggests that students feel what they learn in the classroom doesn't prepare them for their exams, and they feel ill-equipped with the skills and resources required to study effectively and prepare for their exams independently."
He says it was particularly concerning a majority of students feel anxious about assessments and exams – and their education was not preparing them for their future.
Comments and explanations given by students followed themes of: not feeling prepared for life after secondary school; not being well advised about university options; being taught how to "earn credits, not taught how to learn", and not feeling supported in issues of mental health or learning difficulties.
"The data implies students feel their high school education is doing little to prepare them for their futures," says Guzzo.
"Specifically, students feel their learning experience fails to teach them 'learning skills' and 'life-skills' for after their secondary school education – perhaps this partly explains students' lack of motivation to engage in their learning, and procrastination.
"Perhaps the most worrying of all is the fact that so many students feel under supported for issues with mental health."
Participants were invited to the survey via Facebook targeted ads and of the students surveyed, 78 percent were female, 20 percent were male and 2 percent identified as "other".
Participants came from Auckland (29%), Christchurch (13%), Wellington (12%), Hamilton (6%) and Palmerston North (5%) and were a range of students in NCEA Level 1 (27%), NCEA Level 2 (36%) and NCEA Level 3 (34%).
From the sample, 11 percent of students reported suffering from anxiety and 8 percent reported suffering from depression.