News
NZ students shine in 'collaborative problem solving'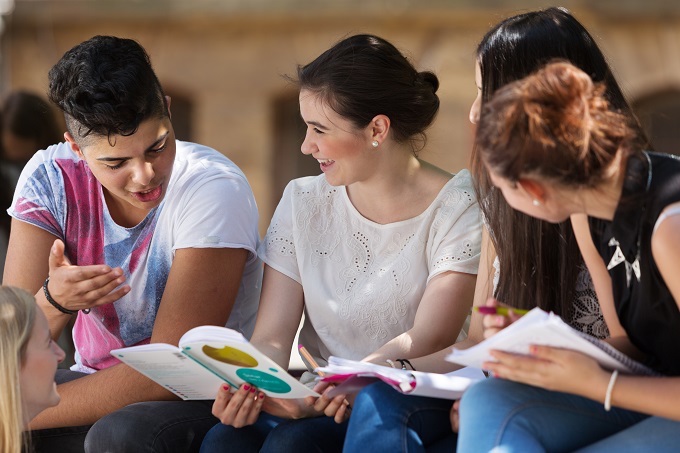 The good results from PISA 2015 show that New Zealand students generally have good collaborative problem solving skills compared to students from other countries.
A new report by Steve May of the Ministry of Education analyses results from PISA 2015 as they relate to New Zealand students. The assessment of collaborative problem solving in PISA 2015 was the first time that an international assessment attempted to measure students' ability to solve problems collaboratively by working together with others and sharing understanding and effort to come to a solution.
New Zealand is currently involved in several research projects that compare education between countries. The Organisation for Economic Co-operation and Development (OECD) oversees the Programme for International Student Assessment (PISA), which is a three-yearly study assessing the science, mathematics and reading skills and knowledge of 15-year-old students.
Key findings
New Zealand students performed very well in the collaborative problem solving assessment (with a mean score of 533, well above the OECD average of 500). Only Singapore, Japan, and Hong Kong China had significantly higher average results.
New Zealand had one of the largest proportions of students that scored at the highest level of collaborative problem solving proficiency (only Singapore had a higher proportion).
New Zealand students perform better in collaborative problem solving than expected given their performance in science, reading, and mathematics in PISA 2015.
Girls outperformed boys in collaborative problem solving across the OECD by 29 points, and in New Zealand this difference was particularly large (41 points).
Within New Zealand, the average score for students who self-identified as Pākehā (549) or Asian (538) was well above the OECD average of 500. The average for students identifying as Māori (499) was around the OECD average, and for students identifying as Pasifika the average score (484) was below the OECD average.
As with the other PISA subjects, there was a large difference in collaborative problem solving achievement between students of high versus low socio-economic status as measured by PISA. Students in the bottom quarter of the PISA socio-economic index scored, on average, 76 points lower in collaborative problem solving than those in the top quarter.
Once performance in science, reading and mathematics was taken into account, there were no significant differences between the scores for students identifying as one ethnic grouping compared with those who do not identify with that group (e.g., Pākehā/non-Pākehā). In contrast, the difference between girls and boys remains large after accounting for performance in the three core subjects.
Students were asked about the value they placed on teamwork and relationships. Across the OECD and within New Zealand once student ability in science, reading and mathematics is taken into account, positive attitudes to collaboration were found to be positively associated with collaborative problem solving achievement.