KiVa, an anti-bullying approach for schools, is in its third year for some New Zealand schools. Accent Learning, New Zealand's KiVa licence holder, can report that there is on average a 10% reduction in bullying incidents, with some schools demonstrating over 20%. This mirrors what is happening in other countries implementing KiVa and what has happened over the last 10 years in Finland. Percentages like these represent thousands of students who say their situation has improved.
KiVa is designed as a whole school approach with parents playing an important role. There are three main components: 1. Monitoring: The school gets analysed student data giving them a clear picture for their school and how they compare with other NZ KiVa schools. They get other useful information such as numbers of referrals which can be compared term by term. 2. Prevention: There are classroom lessons that aim to change bullying attitudes and behaviour whilst equipping students with strategies and confidence to defend. A key outcome is to support bystanders to become defenders. 3. Intervention: The school KiVa Team is trained to deal with bullying incidents. They follow a clear process that is short and effective. Whilst a clear message is conveyed that bullying behaviour is never OK, there is support, rather than punishment, to help change behaviour.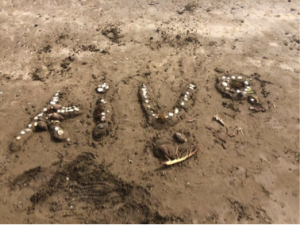 All programmes begin with teacher training followed by a parent evening to describe KiVa, explain why the school is involved and outline the parents' role.
Three different age levels are addressed through KiVa – Unit 1 for junior primary, Unit 2 for senior primary and Unit 3 for junior secondary. Units 1 and 2 have on-line interactive games that support classroom lessons. Students get a password to access these online anti bullying tools which they can share with the family.
The New Zealand picture is this: there are approximately 750,000 students in New Zealand schools. Statistics tell us approximately 20% of New Zealand students are bullied, so we are talking about 150,000 of our young people who are relentlessly targeted. If we had KiVa in all our schools a 10% improvement over just one year would mean that life for 15,000 of our students would improve in the first year! Every child has the right to feel accepted and to feel safe at school.
KiVa means kind or nice.
By working together our students can reduce bullying.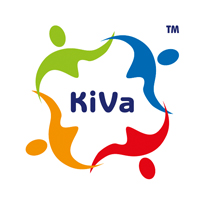 What is KiVa?
KiVa is a school community approach to bullying prevention. It is designed first and foremost to create a school climate unaccepting of bullying and, instead, encouraging of empathy and positive social behaviours. KiVa students are equipped with strategies and confidence to act and defend.
What makes KiVa different?
KiVa has a strong theoretical basis
KiVa is based on decades of research
KiVa is centred on the idea that the way bystanders react either maintains bullying or puts an end to it
Why is KiVa necessary?
New Zealand's statistics have not improved.
2014 TIMSS Report shows only 2 countries worse than NZ
2011 TIMSS Report put NZ in bottom 6 countries
KiVa NZ student surveys show about 20% of our students are bullied
Approximately ¼ of NZ bullied students say they don't tell anyone
Is KiVa Successful?
Yes!
KiVa principals report spending less time on bullying incidents
Students talk about getting a second chance and changing their behaviour
KiVa teams are dealing with less incidents each school term
Student surveys already show an average of 10% reduction in bullying
Contact Accent Learning deidre.vercauteren@accent.ac.nz / DD: 04 4639612 www.kivaprogram.net/nz
Email:  deidre.vercauteren@accent.ac.nz