News
Schools urged to end use of illegal temporary contracts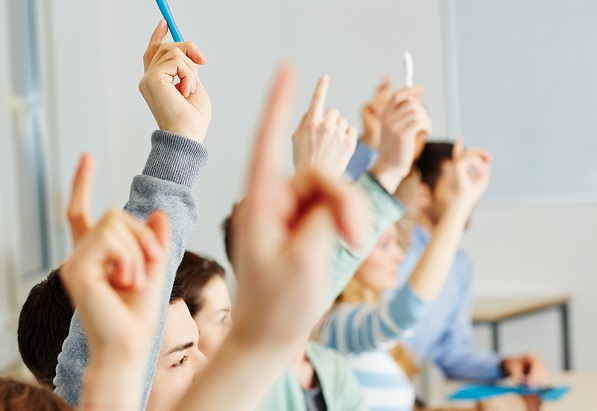 Schools throughout the country are being asked to pledge their support to the next generation of teachers by not using illegal temporary contracts.
According to teachers' union, the PPTA, schools routinely use temporary "fixed term" teaching contracts to manage their funding and, in some cases, illegally trial new teachers.
To help combat this, the PPTA has launched the Promise to New Teachers – a way for principals, boards of trustees and school communities to show their commitment to the future of the profession. A number of schools have already taken up the challenge – signing up to a promise demonstrating their community's shared commitment to their new teachers, and PPTA says it hopes many more will follow suit.
Most new teachers – 77 per cent – are employed in a temporary position in their first school. This alarming statistic is creating a generation of teachers who have to start from scratch on a yearly basis. It creates uncertainty around housing, issues with registration and removes the opportunity to build relationships with students.
During the past few years PPTA field officers have been kept busy with a growing number of members finding themselves in temporary positions outside the terms of the Secondary Teachers Collective Agreement and the Employment Relations Act 2000. Former teachers have also spoken of leaving the profession after struggling to achieve secure employment. This ties in with research showing that teachers who do not have supportive and positive experiences in their first teaching jobs are less likely to stay in the profession.
By signing the Promise to New Teachers a school community commits to offering permanent positions to new graduates, giving them the working conditions they need to thrive. They commit to supporting new secondary teachers at the start of their careers by offering permanent employment (outside of the exceptions outlined in the Employment Relations Act), making sure they receive their collective agreement entitlements, providing high quality induction and mentoring and the resources they need to develop and reach full certification. "We believe new teachers should only teach subjects they are trained to teach and become established in their practice by having a home teaching space," the promise reads.
Schools already signing up
PPTA president Jack Boyle says he is pleased with the number of schools already prepared to take responsibility for the future of the profession and encouraged all schools to do the same. "Considering the growing prevalence of teacher supply concerns and issues of recruitment and retention we believe it is time that real action is taken to ensure the best start to new teachers' careers," he said.
'Genuine reasons' required for offering temporary contracts
According to the Employment Relations Act, there must be 'genuine reasons based on reasonable grounds' for offering temporary contracts. These have been identified as maternity, sabbatical and sick leave cover, or for a specific project. Teachers are not subject to 90 day trial periods and the act prohibits temporary employment as a form of judging a new hire's suitability for permanent employment. "You would be forgiven for thinking this was not the case with the number of new teachers being employed on temporary contracts," Mr Boyle said.
Beginning teachers speak out at 2017 NETs conference
The Promise to New Teachers was officially launched in April at the 2017 Network of Establishing Teachers (NETs) conference, held in Kaiapoi, North Canterbury. Beginning teachers present spoke of moving from temporary contract to temporary contract, and sometimes region to region, over a period of years. Some had been illegally let go after school rolls had dropped and others struggled to meet registration criteria, which requires two years full time work.
Darfield High School an early adopter
Darfield High School principal and New Zealand Secondary Principals' Council chair James Morris was an early adopter of the promise. He told those present that he and the school's board of trustees signed the promise to show their commitment to the importance of developing new teachers.
Temporary contracts create uncertainty
Temporary contracts created uncertainty around professional support and development and made it difficult for new teachers to become part of the community. "If you're not in a permanent position it means it can be hard to get a mortgage. You're never sure whether, if that contract is over, you will have to pursue another place," he told the Christchurch Press. Schools are busy and complex places but we need to remember the importance of developing new teachers. What we would hope is that other schools take it up and that people who are applying for jobs see that (commitment)."