You've probably heard about Accessit library – NZ's most popular library management system. Librarians and schools are using it across the world, in more than 35 countries, and commonly describe it as a 'game changer'. Call us (0800 54 27 27), and see for yourself why it's the most loved school library system.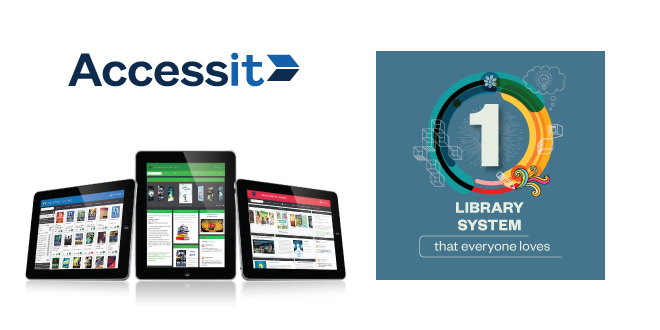 Libraries are more important than ever
A librarian today has a challenging but critical role. You face constantly changing technology, a digital revolution and a flood of information. But some things never change – the importance of the librarian in nurturing their students' love of learning and giving them the skills they need to navigate ever-increasing volumes of information and media.
Today's libraries may be complex, but the system you choose doesn't have to be.
Beautifully simple, but packed with features
Elegant, intuitive and easy to use, Accessit is also powerful, flexible and dependable. Straight out of the box it can manage your school's entire library effortlessly and seamlessly. Accessit will save you time and make delivering a modern high-performing library service easier. With anywhere, anytime, any device library access, you'll love Accessit and your students will too.
A system with 'wow' factor
A modern, dynamic library system you can be proud of. You'll love using it and your students will too.
Attractive and easy to use
Below the surface is a library system that puts you in control of more resources and information than ever before.
Accessit 'One Search'
Single search access to eBooks, PDFs, electronic docs, podcasts, websites, online digital content, subscriptions, video, audio, archives, and more.
Powerful and clever
Perform tasks automatically to save time. Seamlessly integrates with other systems and supports multi-lingual and multi-campus environments.
Quick to learn
So intuitive that in no time you'll be a power-user – plus there's over a hundred video tutorials online.
Here to help
Our support team is friendly, fast and knowledgeable. They're real people, there when you need them.
"Accessit saves time and delivers at every level. Stocktaking is a breeze, updating records and cataloguing is quick and easy. It's intuitive, fun to use and has made my job so much easier. The support and training is also second to none. I totally recommend it to any school – so many of us have it and love it."
– Lynn Vare, Librarian,
Otago Boys' High School, New Zealand.
"What we liked about Accessit was how easy and intuitive it was to use. It has a dashboard that looks and feels great – and we certainly liked what we had heard from other customers. The on-boarding process was well managed, and the development team was knowledgeable and professional to work with. We have received great support from everyone at Accessit."
– John Haynes, Learning Innovation Facilitator,
Tyndale Christian School, Australia.