Education
Teachers' unions want te reo Māori taught in all schools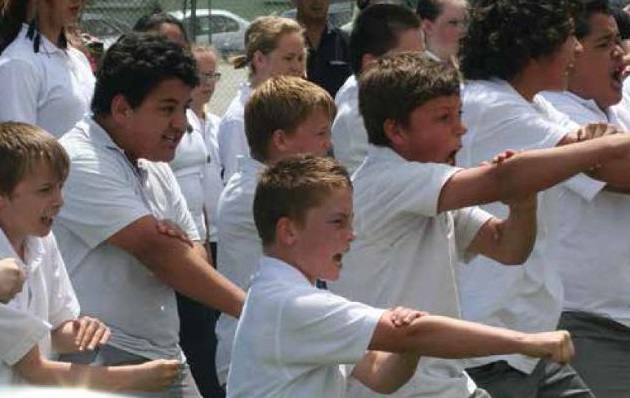 Teachers' unions NZEI Te Riu Roa and PPTA Te Huarahi are backing the the Green Party's goal for te reo Māori to be taught in all schools in New Zealand.
The Green Party has announced its Māori caucus will be working with parents, teachers, unions, hapū and iwi to create a plan that will ensure every Kiwi child will learn te reo.
"Te Reo Maori should be a part of our everyday language, and taught as a key part of New Zealand's curriculum," NZEI president Lynda Stuart says. "By normalising Te Reo Māori in our schools we help make learning more inclusive for Māori children, and we also help ensure our indigenous language stays truly alive for all of us."
PPTA Te Huarahi representative Johnny Waititi says, "E tautoko marika mātou ngā hiahia, ngā tumanako o Te Pāti Kākariki mo tō tātou reo rangatira, pono marika tērā. No reira me tuku tēnei kaupapa ki te ao, me tuku kia rere."
"Ko tēnei te hiahia, engari he aha ngā rautaki hei whakatinana wenei hiahia, koina."
PPTA president Jack Boyle adds, "We have had policy supporting te reo Maori as a universal subject since 2001, so it's excellent to see a political party taking concrete steps towards achieving it."
"Being able to learn te reo Māori will benefit every child in Aotearoa/New Zealand. Te reo Māori is part of the fabric of the economic, social and cultural history of all New Zealanders."
"Of course, having the right number of teachers of te reo is critical to the success of this policy. Currently the demand for teachers of te reo Māori outstrips supply."
"There is a clear need for more teachers with appropriate skills and qualifications. Māori teachers are needed to provide the source for the teaching of Māori language and culture in the public education system. They are strong advocates for te ao Māori within their schools." Boyle says.
"The policy is clear that capacity and supply issues must be addressed and we look forward to working together on a comprehensive plan."
"Ko tōku reo, tōku ohooho, tōku māpihi maurea, tōku whakakai marihi."