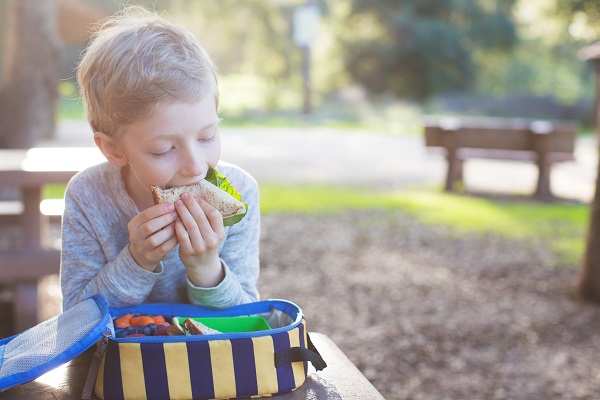 Now we are firmly into summer (at last!), sun safety is a topical subject in our schools. Around the country, teachers are reminding students to wear sunscreen and hats, and are mindful of the need for access to shade from the sun.
But access to shade is not a given in our schools, despite the fact that the ultra violet (UV) radiation levels in New Zealand are high, and that we have one of the highest death rates from skin cancer in the world.
Schools are encouraged to become "sun smart", that is, to have policies in place that promote and support positive sun protection behaviours such as hat wearing, seeking out shade and wearing 30 or above SPF sunscreen. However, schools do not receive funding to build shelter, they are expected to do so at their own cost.
"This is a big challenge for all schools, especially low decile schools to manage and one that concerns us," says Claire Austin from the Cancer Society. "The Ministry of Education is drafting guidelines for new builds to incorporate appropriate shade and we are supportive of that approach. The challenge for existing schools is how they can fund sunshade in their schools, particularly in play areas."
According to Fresco Shades, a company which manufactures and supplies fixed canopies, many schools simply cannot afford to provide adequate shelter for students. "We find schools often ask for a quote for a shade but have to fund raise for months or even years to get the money together, and meanwhile there are many other priorities for investment," says spokesperson Megan Cummins.
"Shade should be a fundamental facility for the health of our children, and we believe the government can play a more active role in helping to fund this."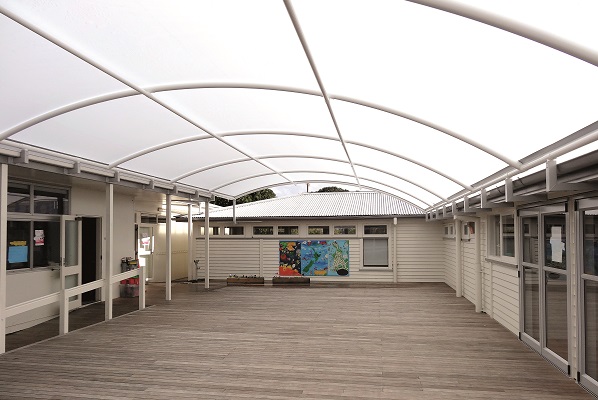 Shade is a key component to gaining SunSmart status, and in decreasing the risk of getting skin cancer. The, "Slip, slop, slap, wrap" message suggests slipping into shade as much as possible, particularly when the UV index is three or above. This tends to be during terms one and four at the very time that pupils are outside eating lunch or involved in outdoor play.
Shaded spaces are recommended for areas where students congregate to eat, and over play equipment, sandpits and courts. Provision for outdoor teaching spaces and small assemblies should be taken into account, too.
It is what qualifies as quality shade that can be unclear. Advice from SunSmart stipulates that high protective shade must use an excellent UVR barrier shading material, and be placed to shade students as the sun moves across the sky. The view of the open sky should also be restricted. This can be done by keeping the edges low. Adjacent landscape, buildings, fences, trees and planting can be used to further reduce this 'sky view'. The material used is also important, to provide "warm shade" where UVR protection is provided and it doesn't become too cold under it for people to use.
It is important to consider how long students will be beneath the shade and also whether they are likely to be wearing hats and sunscreen. As hats and sunscreen are unlikely to be applied an hour before a maths lesson out on the verandah, sheltered areas need to be carefully designed to give more protection, that is, to shield the diffuse UVR from the open sky.
The design of shade needs to be appropriate for the intended use and the micro-climate of the location. Consider the path and angle of the sun to ensure the area will be shaded from direct sun between 11am and 4pm, October to March.