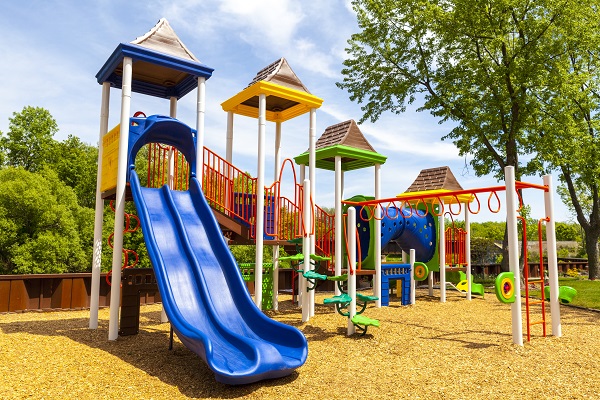 The playground is a very important part of any primary school. In fact, some would argue that the learning that goes on in the playground is at least equal to, if not greater than the learning that happens during class time.
This is especially true for a school's youngest children for whom the playground is a familiar feature from preschool, supporting the transition process.
"Play isn't some sort of soft approach before the 'real' learning begins. That idea is a hangover from education's industrial era," says Keryn Davis, senior research at CORE Education.
"Play has been consistently described across time as central to cognitive, language, cultural, and social development. I'm really confident that play is also the preferred mode of learning for young children. They get it. Play is what young children do. It's what they know, and they are good at it."
In the playground, children are able to develop their social and language skills, gain strength, extend agility and improve their motor skills.
"As children develop, they are drawn to different forms of play which encourage their development, like rough and tumble play. From a physical point of view, kids naturally seek this form of play, which helps them to work out their physical space in the world, where their body begins and where it ends. This is crucial for the development of their motor skills and spatial awareness," says clinical psychologist Dr Malie Coyne.
"Playgrounds can provide different opportunities to stimulate physical development for children of all ages, for example slides and swings promote balance and coordination, climbing frames strengthen their muscles, and tactile panels help with hand-eye skills.
"A child's sense of physical strength and mastery can also be encouraged when they have achieved something very difficult."
Getting your design right for your learners can therefore be hugely beneficial to their social and physical progress.
In New Zealand, schools have the freedom to choose the design and facilities for their play areas to best cater to their learners. This includes the provision of high risk equipment such as trampolines and skate parks so long as MOE standards are met. These include following the Ministry's project management requirements, and ensuring that designs meet New Zealand safety standards. This is the responsibility of the board of trustees who must be satisfied that the design will provide a safe environment for the children.
Surfacing
When choosing your playground surfacing, consider the pros and cons of each type. Sand is natural, cheap, clean and non packing, however it is unsuitable for wheelchairs, can be swallowed or get into hair and eyes, and can be thrown or tracked onto other surfaces.
Engineered wood fibre is more expensive than bark mulch or wood chips, but is wheelchair accessible, durable, less abrasive than sand, and stays in place better than other loose fill materials.
Other options are pea gravel, rubber matting, bark mulch, artificial turf and loose rubber crumb.
If your school would benefit from equipment adapted for students with special needs, you can apply for property modification funding. This could be used to add ramps and rails to a fort or climbing frames, or for installation of a wheelchair swing, for example.