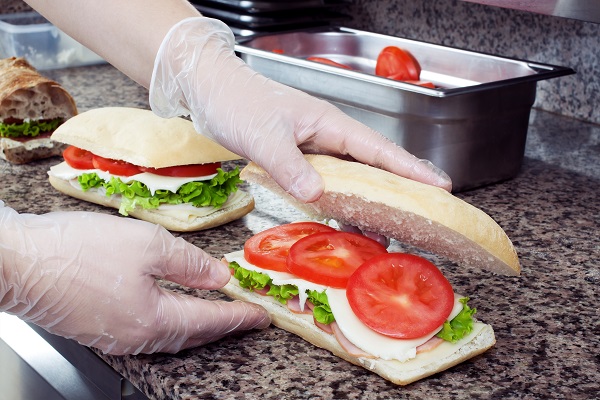 School canteens help students develop positive attitudes and behaviour towards food. Eating healthy food also makes a big difference to students' ability to learn in the classroom. The foods and drinks offered in the canteen need to be nutritious, varied, quick and easy to prepare, appetising and well presented to appeal to students. Here are some practical ways your school canteen can achieve these goals.
Adding variety
A school canteen menu should provide core items based on the four food groups that rarely change, to enable the canteen to operate in a manageable and profitable way. This will make ordering along with preparation time easier. Add variety and interest to the menu through daily or weekly specials which are suited to the season. Remember, using seasonal vegetables and fruit is the most cost effective way. For example having pizza on a Friday means all the preparation for these items can be done on one day. Depending on the age of students, offer different serve sizes of foods where possible.
Appealing to students
Interesting contrasts in colour, flavour and texture can be achieved with the addition of fresh, crunchy vegetables in sandwiches and wraps or burgers, salads topped with seeds, and fruit salad topped with yoghurt. Food that is easily portable and able to be held in your hand is popular with students. Serve baked wedges in a cone, a salad in a noodle box or soup in a large takeaway cup. Have some food items in bite sized pieces. Instead of a whole piece of fruit serve as a fruit salad, or fruit kebab. This is also a great way to get students to try vegetables or fruits.
Presenting and positioning food and drinks
Stand in your students' shoes: what can they see when they are at the counter? Are the healthier options clearly visible? Attractively displayed foods and drinks, with choices positioned on the counter and and at the front of the fridges and cabinets sell well. Wrap sandwiches and rolls so the fillings can easily be seen.
Combos
Providing combos is a great way to not only ensure children are eating a balanced lunch, but are also a great way to offer a complete meal at a cost effective price. Ideas such as a burger with salad, small carton of reduced-fat plain milk and a piece of fruit, or a sandwich and vegetable sticks and hummus.
How can Fuelled4life help?
Fuelled4life is based on the Ministry of Health's Food and Beverage Classification System (FBCS). It's a free, practical tool which helps schools provide healthier foods. It aims to increase access for young people to healthier food and beverages, and to inspire food services to provide tasty, nutritious products.
Everyday foods and drinks are lower in energy, fat and salt so are appropriate for everyday consumption.
Sometimes foods and drinks are still good choices but are a bit higher in energy, saturated fat and salt and so should be eaten in moderation. Sometimes foods and drinks should not dominate the choices available.
Sign up to Fuelled4life
One in three Kiwi kids is overweight or obese, but you can help change that.
If you are a teacher, principal, canteen manager, caterer or cook and would like to see your school offering healthier food and beverages, here's what to do:
Sign up to Fuelled4life for loads of free resources to help you choose healthier options.
You'll also get free access to the Fuelled4life website and newsletter with tips, recipes, special deals and information on ways to improve nutrition in your school.
For more information or one-to-one nutrition support, please contact the Fuelled4life team on 09 526 8550, email [email protected] or go to fuelled4life.org.nz