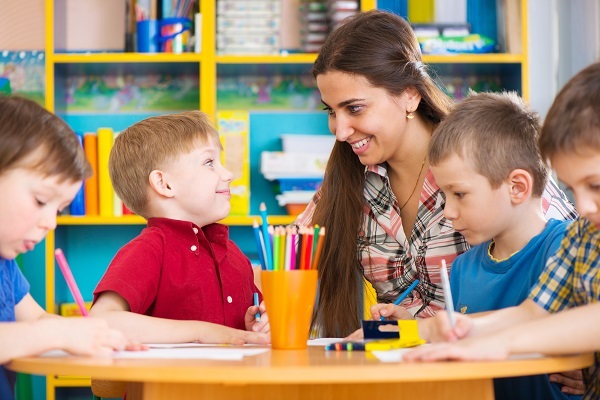 "To be mindful while learning is to pay attention to the teacher and the subject matter. To be mindful while teaching is to pay attention to the students." – Dr Craig Hassed and Dr Richard Chambers
Teaching is as challenging as it is rewarding – there is a myriad of stressors to deal with in the classroom so it's vital that all teachers have the skills not only to teach well, but to look after their own wellbeing so they can better cope when things get tough.
One way teachers can build wellbeing and create a classroom environment where they can respond positively to situations and students, is by learning how to be mindful.
Mindfulness, explains Mindful Aotearoa operations manager, Grant Rix, is the skill of paying attention to what is presently occurring with kindness and curiosity.
"We might be paying attention to a thought, a feeling, physical sensations, other people or the environment around us, but to be mindful means to give the present moment our full attention," says Mr Rix.
Research reveals that when we practise mindfulness areas in the brain responsible for learning and memory grow, while the fear centre decreases. There is also growth in the empathy and compassion areas, a decrease in feelings of stress and anxiety, and growth in the areas responsible for attention and sensory processing.
"The neuroscience is quite amazing. Brain scans are showing changes resulting from mindfulness training that are not just functional but structural."
Mindful Aotearoa, part of the Mental Health Foundation, has been delivering its unique mindfulness program Pause, Breathe, Smile to school students in New Zealand since 2013.
The eight-week program, designed by Mr Rix, was developed to align with the key competencies of the New Zealand curriculum and addresses specific learning areas, particularly within the health curriculum. It is the only locally-designed and researched mindfulness program available to schools that considers the unique context of New Zealand classrooms.
Follow up by research teams at Auckland University and Auckland University of Technology prove that the program is making a tangible difference.
"We have measured significant increases in the wellbeing of those students who have participated in the program, with increases in their ability to self-calm, pay attention and focus on the task at hand," says Mr Rix.
At Nawton Primary School in Hamilton, the program has had a noticeable impact. "We're seeing real benefits to the children," says principal Rubina Wheeler. "It teaches them to focus their attention on their school work during instructional reading, writing and mathematics. We're also noticing they are persevering when they meet challenges, not just when they encounter challenging behaviour from others, but also when they're finding learning difficult. When it's hard, mindfulness gives them the skills to keep trying."
Mindful Aotearoa is now working to support school teachers to learn more about mindfulness so they can use it for their own wellbeing and start integrating the practice in the classroom. The program, Foundations of Mindfulness, is an eight-session webinar series for personal benefit and also prepares teachers to deliver mindfulness programs to their students.
Lara Hall, a teacher from Westport North School, says the training has helped her immensely. She has been through two Pause, Breathe, Smile programs with her students and has also completed Foundations of Mindfulness.
"I truly feel that all teachers should have the opportunity to have mindfulness training as part of professional development. Our jobs are becoming beyond stressful and I worry about the wellbeing of myself and colleagues working in such a pressurised environment," says Ms Hall.
"Everyone needs to practise mindfulness to cope in the environment we have created, to be present and have an awareness and healthy curiosity to life and most importantly to be able to show compassion towards others," she adds.
Like most things, it takes practise. "The more we practise being mindful, the more we learn to stop worrying about past problems and future fears, and focus more fully on the here and now. This is incredibly important for teachers who have so many social and emotional demands to contend with in the classroom setting", says Mr Rix.
"Mindfulness becomes established – like riding a bike – and after a period of time your capacity for present moment awareness becomes increasingly natural and spontaneous. When we are mindful, we are able to control knee-jerk reactions to stressful situations and choose a more compassionate approach," he adds.
Amanda Watson is a program engagement specialist at the Mental Health Foundation of New Zealand (MHF). The MHF is a charity that works towards creating a society free from discrimination, where all people enjoy positive mental health and wellbeing. MHF covers the A-Z of mental health information and support, taking a holistic approach and promoting what we know makes and keeps people mentally well.