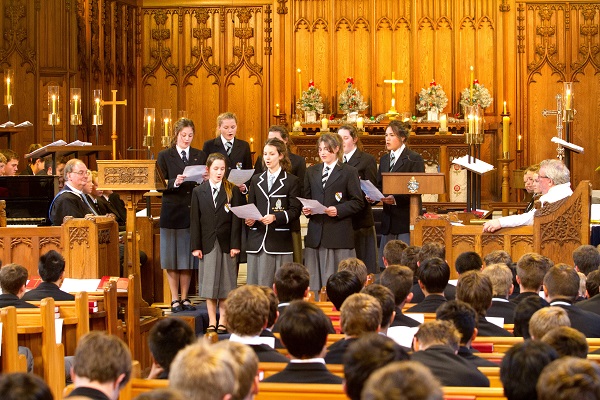 Wanganui Collegiate School principal Chris Moller talks about maintaining age old traditions while keeping up with modern learning practices.
Nearing the end of my third year here at Wanganui Collegiate School, I feel as though I have inherited a classic old car and have been spending time tuning and modernising the engine to help her run even better. We are now doing some modifications to the panel work to restore her to her former glory. It requires hard work, time and money but it is an absolute privilege to take a turn, as the nineteenth headmaster, in the driver's seat.
It's a long way from where I began my journey in education, but looking back it was a logical move.
As head boy at Waitara High School, I was a decent sportsman and my academics were adequate but I would hardly say I was a natural at the more disciplined subjects. As captain of sports teams growing up, I had natural leadership talent but I never realised or really wanted that responsibility. I didn't have a clue what I wanted to do apart from dreaming like most teenage boys that I would make money from playing sport. What I did know was that I really enjoyed being at school and learning and I loved the social aspect. A passing comment from my PE teacher set me on the path to training as a primary school teacher with a focus on PE and social sciences.
My teaching experience began at Havelock North Intermediate, then Hastings Boys' High school as a PE and junior subject teacher. Whilst teaching I was playing a lot of sport which eventually led me to England where I worked as a contract teacher and did a lot of travelling. Later, I moved into the public school sector as a teacher and housemaster at St. John's School in Leatherhead, Surrey. After leaving New Zealand with only a backpack, I returned seven years later with a wife, two children, a dog and a container of furniture, to take up an assistant principal position back at Hastings Boys'.
In 2004, I took a position at Francis Douglas Memorial College in New Plymouth, an integrated Catholic boys' school. I spent ten years there as deputy principal, happy to be back in Taranaki after many years away.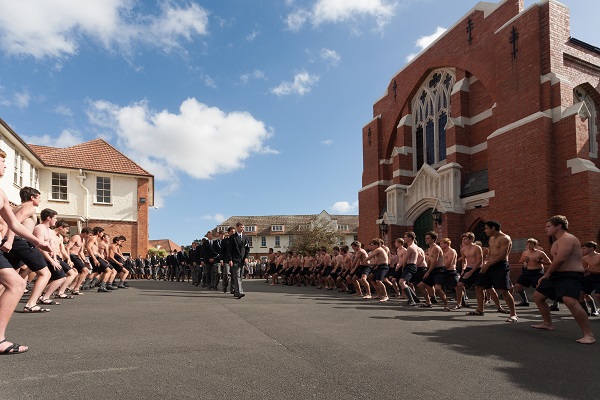 The move to Wanganui Collegiate school was in many ways a logical one, considering the needs of the school and my skill set. Collegiate has more than 300 boarding students and is limited by the Ministry of Education (MOE) to 150 day students. There is a domestic roll cap of 430 students and a board-imposed limit of 50 international fee paying students. The school, established in 1854, has significant history and a well-known heritage. The student expectations are very high and standards of behaviour exceptional. In 2013, Collegiate was integrated into the state system as a school of significant special character in the Anglican faith.
When considering the position, I looked at the Collegiate values and how they would fit with my own educational philosophy. It was a provincial school in the Hurricanes rugby region (blokes would understand!) – a region I knew well. I had three school-age children and a move to Collegiate would definitely add value to their education. The boarding system was a replica of the English public school system in which I had previous experience, and as a baptised Anglican the religious aspects of the school sat easily with me. The school has an absolute focus on all round development of the individual, something I strongly believe in. The academic results were very good and the teachers were working hard to meet the community expectations.
What struck me when I came to Collegiate was the magnificent campus; the whole site has Heritage New Zealand status. However, with grand heritage buildings comes a lot of maintenance. In my first three years at the school, we undertook seismic strengthening of the science block and refitted five laboratories. We have moved the administration team twice in two years as we prepare to rebuild the library and construct a new administration block. Importantly, the students' learning has not been interrupted, apart from lacking a library in which to study and research. We also plan to upgrade the four boys' boarding houses and are looking at opportunities to expand the girls' boarding offer.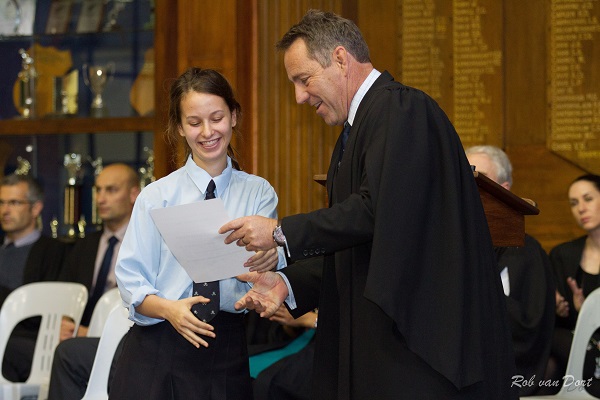 The chapel at Collegiate is an impressive building and a memorial to those masters and students who lost their lives in the wars, from the Boer War to the subsequent First and Second World Wars. The service of the Collegiate community to the war effort was immense and is a significant part of the service component we all live by at Collegiate.
Five pillars make a firm foundation for a Wanganui Collegiate student: academic excellence, sporting achievement, cultural enrichment, Christian fellowship and lifelong friendships. The school motto is Vestigia Nulla Retrorsum, and translates as Never a Footstep Back.
Collegiate in many respects runs as a traditional boarding school in a modern world. Unlike most boarding schools, we want our students in school at weekends. The school runs Saturday morning classes, I believe the last in this country to do so. On Wednesdays, we run a half day of classes in the morning, with the afternoon used for sports fixtures or practices. Sport is compulsory which encourages the values of participation and endeavour. Other great features of Collegiate are the weekly chapel singing practices and the service run by our chaplain twice weekly, on a Wednesday morning for the whole school and a Sunday evening for boarders. We hold many weekend activities for our 300 boarders and other events which also involve parents. We host our families at three Collegiate weekends each year, celebrating sports, drama, music and culture.
[pro_ad_display_adzone id="4703″ align="left"]
With all these fine traditions in place, the challenge for me as a new leader was the modernisation of systems and improvement of administration. As Collegiate was a private school until 2013, there was very little knowledge of the state system and MOE compliance, no elected board of trustees (BOT) and only basic policies and procedures in place. My main task for the first two years was to upskill or employ staff to comply with all MOE requirements. Although teachers and students were doing a wonderful job with teaching and learning, the school had moved into a new paradigm of administration and governance and the skill set was not there to move with it. After nearly three years the school is now running smoothly with the interface of MOE and all other systems required. There is an elected BOT and our first ERO review, released in May this year, was very positive.
Our major work with the teaching staff was education on how an integrated school works, including the importance of robust appraisal processes and good reporting from the heads of learning to the headmaster and board. We also faced challenges from the teachers' union over the unusual working arrangements on Saturdays and Collegiate weekends. Ultimately, negotiation is the way forward; one can't expect to work in a school with the values and philosophies of Collegiate, without taking on more than the classroom work.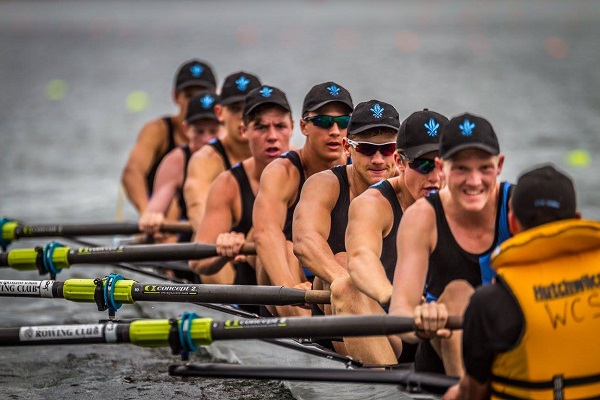 As a school we spent almost $200,000 installing new servers and wireless capacity throughout the whole campus. We recently upgraded all classroom furniture to a modern standard. The reality is that Collegiate faced tough times financially in the past and a lot of routine maintenance you might expect in a government funded school had not been done. The tasks being undertaken now are bringing the whole site to a leading edge in design and function.
In other areas, we instigated a link with a local flight school to enable students to gain private and commercial pilot licences, developed a ski racing program, and are currently developing a golf academy with a local club. We have strong links with Massey University and the ANZ Bank which provides an annual $30,000 university scholarship for a Collegiate student.
We employ top coaches to develop our sporting programs. Our exceptional athletic and cross country program wins us many national titles. Collegiate was the first school in the country to row and last year won four medals at the Maadi Cup and we hope to build on that success. We have our own rowing club and sheds with thousands of dollars' worth of boats and a full time manager.
The arts department organises a robust debating competition, a whole school house music competition and an annual musical production. It runs an outstanding music, voice and instrumental tuition program, all celebrated in the auditorium named after Prince Edward who spent time as a gap tutor at Collegiate in 1982. Weekly tikanga lessons with local iwi culminate in an inter-house competition of haka, haka pōwhiri and waiata. Our students can welcome other groups unassisted and have a strong cultural awareness of tikanga Māori.
Our aim is simply to be the best boarding school in the country and to stay true to our vision and values.
Wanganui Collegiate school is an state-integrated secondary school, decile 9, with 456 students.