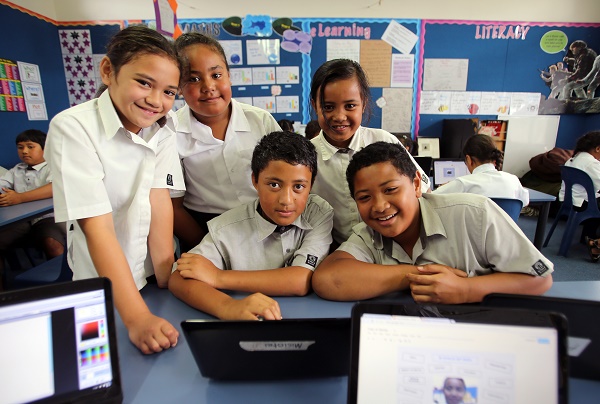 The Manaiakalani Education Trust has picked up two top prizes at this year's New Zealand Innovation awards.
The Manaiakalani Program involves an innovative digital learning approach and framework, delivering high-end digital learning and citizenship to learners in the lower socio-economic area of Tamaki in Auckland. It won the awards for Excellence in Social Innovation and Innovation in Education, Training and Development.
Integrating parental and community support with professional development for teachers and an innovative design, the Manaiakalani program has been independently verified to demonstrate that students are learning at a base rate of 1.5 times the normal New Zealand learning rate, with increased attendance levels and a sharp improvement in on-task behaviour. Manaiakalani sustainably and demonstrably lifts achievement, and the persistent commitment to evaluation and a design-based approach drives continual improvement.
The trust was also a finalist in the award for Innovation in Maori Development, and convenor of the Manaiakalani schools cluster, Russell Burt, was a finalist in the category, Most Inspiring Individual. Mr Burt is principal of Point England School.
Manaiakalani Education Trust chair Pat Snedden is thrilled that the program has been recognised. "The New Zealand Innovation Awards are highly sought after and it is wonderful to see innovation in education up there alongside the best in science and industry. Above all, these awards recognise the significant skill and effort put in by principals and teachers across the Manaiakalani schools. By addressing issues of equity and access, and through transforming teaching and learning, we are seeing accelerated achievement right across our Māori and Pasifika learners. This success is now being extended to other schools across New Zealand through our Outreach programme. It's such a rewarding and exciting direction to be part of."