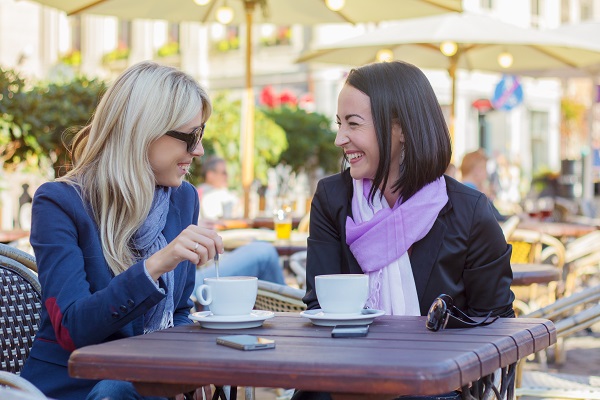 While much of the population seems to be under the impression that teachers work six-hour days and have masses of holidays, the reality is that many in the profession are buckling under the strain of long hours and heavy workloads.
Indeed, a recent survey of teachers in New Zealand revealed that many – 35 per cent of respondents – feel stressed or anxious most of the time at work, and that most, 79 per cent, cite workload as their biggest burden. Other big stressors were pressure from management, student behaviour and student needs. The research, undertaken by lobby group Save Our Schools, revealed that one third of teachers felt stressed by lack of support in the workplace – not such a cushy job after all.
Teachers' comments included "too many meetings… three a week", "the paperwork (sometimes in duplicate) takes over", and "Not enough time in the day to complete everything that needs to be done."
How then can a teacher maintain well-being? Ian Vickers, deputy principal of Sancta Maria College, has long been urging education leaders to better support teachers and says that even some simple tweaks within school settings can greatly improve teacher well-being.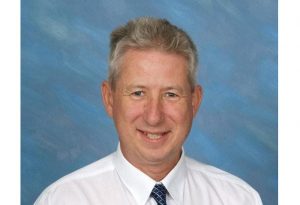 "Teaching is a tough and very demanding job, with most of us working on average around 54 hours a week," he says. "So whilst we work on fixing and reducing the main cases of staff stress and angst, we also look to giving some support of the symptoms of having a busy professional life."
Here is Mr Vicker's guide to maintaining school well-being:
Follow new health and safety guidelines
Find out whether your Board of Trustees has started work on key component nine of HSWA 2015, that is, to take a "proactive approach to ensuring that staff, volunteers and workers can actively manage their own health and well-being". Ask your principal how this is proceeding.
Check in with your colleagues
Survey staff about their particular stresses and concerns at work. There are some online surveys you can use such as that in the Wellbeing@School toolkit.
Meetings, meetings, meetings
Are there too many meetings and are you overwhelmed with general administration? This comes directly from the school's senior leadership team and middle managers. Do they know how to run an efficient and well directed meeting or are they random affairs that gobble up hour upon hour of time? Can general administration be delivered through other vehicles rather than the traditional talkfest staff meetings? Does the principal need professional learning (PL) to revise how to run an effective and efficient meeting?
Paperwork
Paperwork is a headache for many teachers, particularly the workload that accompanies national standards/NCEA teaching and marking, NZQA and MOE documentation. There is no doubt that these contribute heavily to teachers' health problems. Make 2016 the year that your school reviews all layers of this area. Look at whether the number of assessments in subject curriculum can be scaled back. Review how the assessment workload appears for a typical student. Can administrative staff assist teachers with data
Reports
Traditional reports written every couple of terms take hours to write, more hours to proofread and a lot of time to organise to send home. In many schools, this huge task is followed swiftly by several evenings of parent-teacher meetings.
Can you prune this process? Use your online student/parent portals to regularly update information on academic progress and achievement. Could you use your Open Day to showcase your school, bring in the community and also engage and connect with parents around their child's learning.
Annual plans
Every year, boards of trustees send their school's annual plan to the MOE. Some principals enthusiastically list as many as eight goals as well as the business as usual goals. Although well-intentioned, this greatly increases the workload for all school staff, and causes a stressful work environment as everyone scrambles to achieve the goals. In these settings, staff report confusion about how the goals link, and meetings which see-saw between unobtainable goals.
Better to cut back on the number of goals and to intensify efforts to achieve them by involving all staff and board members, all year.
Keep whims in check
I have worked with a few principals who loved launching new initiatives, especially after returning from a conference. The next staff meeting would be hijacked by the new idea and staff would be sent scurrying to implement changes. Inevitably the initiative would fizzle out after about a month, but not before staff stress levels had been heightened. Initiatives are great when well researched and introduced gradually, but too many in a short space of time in counterproductive.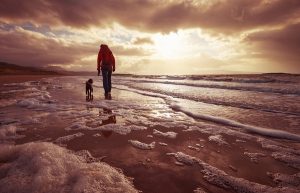 Review your change process
Change management takes time. As teachers, we are great at bringing in new ideas; we have a few planning meetings and then launch our new idea. At the end of the year we think the change has been successfully executed, but we don't stop to review the change process. It's important to stop to plan the change process with generous timelines. Constant change is stressful for everyone.
As I write this, Hekia Parata is in her 57th month as education minister. She is one of New Zealand's longest-serving education ministers, the average length of service being just short of three years. Ms Parata's six predecessors averaged only 22 months in the position, so congratulations are in order on our minister's staying power.
I mention this because she now has a good grasp of the education portfolio and how things are in our schools. It is her time to make a difference and put some serious planning and major reforms into the significant issues that affect all teachers, senior leaders and principals. A good place to start would be to review teachers' workloads and the levels of bureaucracy and red tape. Our focus as teachers needs to return to teaching and learning.
I would like to think that as a member of a senior leadership team, we do try to reduce some of the stress, workload and angst around some of the main causes mentioned above. Although we haven't got it all figured out, I believe that we are making headway. So treat and reduce the causes where possible but I also advocate that we treat some of the symptoms at the same time.
To treat the symptoms, I like to refer to the work of James Harter of Gallup Management and his research on well-being. He points to the five essential elements of well-being – career, financial, social, physical and community. I have used these broad strands in our well-being program to support busy teachers with busy lives. Each week, we have a different well-being theme with the aim of bringing some balance to life.
Career – time management, fight procrastination, work smarter not harder, avoid email week, fun in the classroom and laughter week
Financial – financial wellness seminar
Physical – exercise themes, be active, nutritious lunches, drink water week, medical WOF checks, meditation, learn to STOP! and sleep advice
Social – random acts of kindness, special evenings with loved ones and friends, staff MasterChef, and Leave Early Week
Community – new hobbies, gardening seminar, Show & Tell, attendance at spiritual events
Feedback from a staff survey revealed that 94 per cent of staff appreciated and valued our well-being program. Five years on, it is becoming embedded within the culture of our school.
Have a splendid term three. The free 2016 Teacher Well-Being Program resources are still available so if you are interested, please email me at [email protected] and I'll forward electronic copies of the resource.