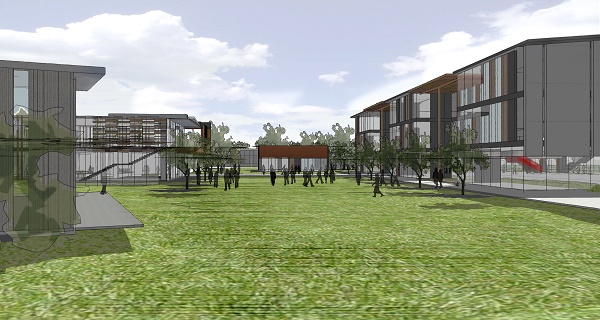 A sod-turning ceremony at Western Springs College this week marked the start of a $79 million redevelopment – the largest ever investment in a New Zealand school.
Rebuild plans date back to 2011 and school representatives have expressed huge frustration with the long delays.
However, a "temporary school" of nine transportable classrooms will be delivered to the college during the September holidays, paving the way for work on the new build to begin.
Education minister Hekia Parata says the government will invest around $75 million redeveloping the college, and around $4 million upgrading TAPAC, the Auckland Performing Arts Centre on the school grounds.
"At least 80 per cent of the existing teaching spaces at the college will be replaced entirely, and other facilities will be upgraded," she says.
"The college is built on a former landfill and quarry, which means there are considerable geotechnical challenges associated with the site. However, the site is ideally positioned to serve surrounding communities, so this is an important investment in the local school network.
"Western Springs College is one of our highest-performing schools, and I'm confident that students, parents and staff alike can't wait to see the new facilities take shape."
The redevelopment is expected to be completed by the end of 2018.