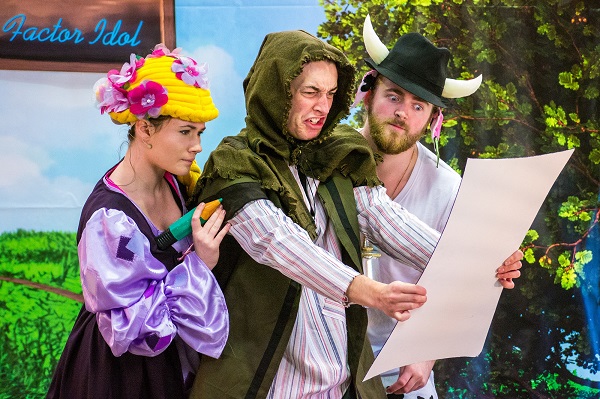 These days, schools open their doors to all sorts of wonderful and exciting visitors – authors, illustrators, All Blacks, singers and emergency workers to name but a few. And it can be a lot more simple – and economical – than taking students out on a trip.
The educational benefits of school visits are plentiful, and can also create a sense of shared experience for students to remember. The students are in their familiar environment which, for younger children especially, can help them adhere to expected standards of behaviour and concentration, and teachers can focus their attention on creating opportunities for learning around the visit.
Excursions have their place, but require planning, coordination and contingencies that preclude them from happening too often. Hosting in-school visits, however, can allow teachers to avoid the inevitable stress of excursions without sacrificing learning outcomes.
Interestingly, educators can get more out of an incursion by choreographing the event themselves. "It's much harder to take kids out and get an experience," says Kerrie Kirwan, a primary teacher in Queensland, Australia. "If you bring someone in, you actually have the resource right there and you're not at the whim of the place you're visiting. You can tailor it to your needs."
Ms Kirwan recalled a visit from an Indigenous educator, Lyndon Davis, who worked with all years in completely different ways. Her students were studying My Place, a piece of curriculum material that explored a place a child called home, but at different times through history. "With Lyndon, they talked about this place (their school) and what it was like before white people arrived." With the younger students, he conducted a dance workshop in their own environment. "So in this way, it also represents value for money."
Humans have always learnt best by doing and emulating, and while education has changed, we haven't so much. As Benjamin Franklin famously said: "Tell me and I forget, teach me and I may remember, involve me and I learn."
In-school visits can tie into the curriculum of any subject be it science, history, geometry or performing arts. Types of visits can include for example, a paleontologist excavating your school, a theatre workshop, African drumming or a cooking workshop. The possibilities are endless, and all add to the real life context of your curriculum, brightening up your school for the day.
New Zealand Playhouse brings high energy, interactive theatre to your school
New Zealand Playhouse brings a hilarious theatrical experience directly into the lives of your students with a blend of drama, song and dance that is extremely entertaining.
Performing to more than 700 schools across New Zealand and Australia, New Zealand Playhouse makes it easy for schools, while providing students with the best. The popular and engaging company has productions to suit all ages.
In 2017, Playhouse will delight primary school audience and their teachers with Puss In Boots: Pet Detective. Goldilocks is accused of the crime of the century – but did she do it? High school students will enjoy a laugh-a-minute re-telling of The Great Gatsby featuring beautiful people, riches and the decadence of the 1920s jazz era in Great Scott Fitzgerald! Gatsby Unleashed.
New Zealand Playhouse provides outstanding theatre that is simple to book and has schools inviting the cast back for more. Definitely one of the best I have seen in nearly 30 years' teaching," said Brightwater School in Nelson. The scripts are of the highest calibre, carefully crafted to maximise engagement, and full of humour that appeals to children and hard-to-please teens.
The plays are high energy, interactive and wickedly witty. "I cried laughing. Such a treat!" praised Te Puru School in the Waikato.
A magical theatrical experience that will inspire your students long after they've gone, the actors' performances are inspirational and motivating, spilling over into the classroom and playground. The magic that happens on stage transports them for one hour, but students will talk about it for ages. "Wonderful energy, highly entertaining and a genuine learning experience," was the feedback from Katikati College, Tauranga.