Property
Wide range of design choices in acoustics for teaching spaces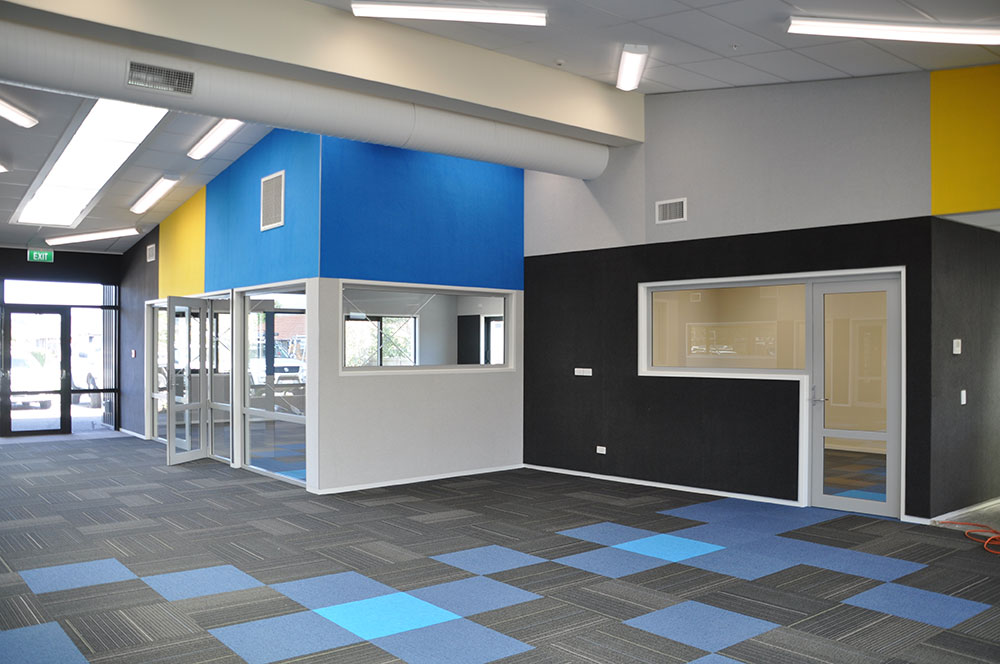 According to the Ministry of Education (MOE), many principals and teachers may not be aware of the quality of the acoustic environment of their teaching spaces. Yet considerable research confirms that good acoustics contribute to and make for quality teaching environments, and poor acoustics can impact on a student's ability to learn and a teacher's ability to teach.
Unfortunately, many learning spaces have excess noise and high reverberation times (unwanted sound we would choose not to hear if we had the choice). The MOE recommends sound transmission of less than 0.6 of a second of reverberation in open plan classrooms. This can be achieved with a variety of practical acoustic solutions available from Potter Interior Systems for both new buildings and retrofitting of those existing.
A common material for sound absorption in classrooms and schools is acoustic wall coverings. Acoustic wall coverings allow for custom design with a vast range of colour options, custom prints, patterns and cut designs providing an attractive, vibrant, durable and hard wearing surface. With adaptable learning spaces forefront, acoustic wall coverings allow the surface to not only offer acoustic and aesthetic properties, but also act as a multifunctional surface suitable for drawing pins, and are Velcro-receptive allowing easy display of work, tasks and notices.
In a classroom or learning environment, use of a combination of acoustic sound-absorbing ceiling tiles/panels and plain/reflective tiles is often recommended. The proper choice of an acoustical ceiling is imperative to creating a better learning environment. Potter Interior Systems offers a wide range of ceiling panels suitable for use in education spaces to ensure the perfect choice for classrooms, auditoriums, gymnasiums and other school zones.
Ceiling applicatons may include traditional ceiling grid with tiles, direct fixed, clouds, canopies and baffles. Perforated plasterboard is also available and this is a great option for open corridors, libraries, halls and reception areas, contributing to the overall acoustics of a school.
Potter Interior Systems manufacture in New Zealand an unlimited range of whiteboards and acoustic pinboards with fully customisable options. Their range also includes aluminium partitions (New Zealand-made), wall, ceiling and insulation products to meet your innovative learning space and acoustical requirements.
By Glenn Thomsen, Potter Interior Systems