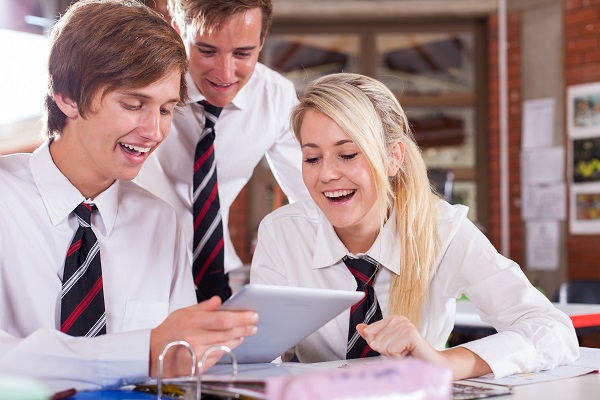 Recently we were surprised to hear about laptops being banned at prestigious Sydney Grammar School. The principal, Dr John Vallance, considered that laptops were a distraction and "a scandalous waste of money".
In the age of digital connectivity, this is a bold move for any school to take, and reminds us that it is important to be clear on the purpose and relevance of technology in the classroom.
I spoke with Carolyn Alexander-Bennett, e-principal at FarNet, who explains here how important it is to determine the role of tools such as laptops, apps and digital whiteboards within the classroom.
What is your view on Sydney Grammar School going laptop free?
For small rural schools in our online community, this approach would be institutional suicide as senior students would have to leave their school and community to attend larger schools. Instead, we harness technology to provide students living in rural areas with access to teachers and learning experiences not currently available to them in their own schools.
In today's digitally connected world, schools could not run their administration departments without the use of technology. If you apply this same principle to the classroom, it would be reasonable to suggest that our students would not be adequately prepared for their future work lives if they did not have access to technology in the learning environment.
However, we can have an overuse – and even an abuse of technology so it is about finding balance. We need to think about the pedagogy underpinning the use of technology, rather than the other way around.
Teachers need to be mindful as to what they are using, why they are using it and what they hope to achieve or where they hope to add value to the learners.
It's a bit like learning to read versus reading to learn. Once students and teachers understand the fundamentals of how to use their technology effectively, the learning is no longer focused on the technology itself but on gaining a deeper understanding of the subject matter with the technology being merely a tool. If technology is not enhancing that learning experience, then don't use it, but don't ban it.
What should be driving the use of technology in the classroom?
Pedagogy should be driving the use of technology in classrooms of today and not the other way around. Pedagogy has never changed and it should underpin all that we do. We know from the masses of research around the importance of building relationships that this has a huge impact on student learning. Supporting the positive relationships between students, and between students and their teacher, and between the teacher and whanau develops a sense of belonging and well-being which will improve learning outcomes. For our online students, the relationships are built purely through the use of technology.
The difference between what our government has done compared with what our Australian counterparts is that New Zealand schools still have the choice of the technologies they want to use. Through their operating grants, they are able to purchase the technology they see is fitting for their schools, and through the Telalaptop program, the choice of laptops and devices is a school's decision. This is quite different from having all the technology rolled out to all schools as I understand occurs in Australian schools, so I would agree that model would be a waste of money. Schools need to think about the pedagogy and what they want to achieve, and find the right technology to be able to achieve this.

Educators need to evolve their teaching styles to complement technology

Do you have any success stories from FarNet network schools?
I am currently in Ashburton with my Samoan teacher who has used technology through a video conferencing device to meet with his students from Ashburton. Additionally, other students have also joined us from Selwyn College (in Auckland), Wellington High School and Roxburgh Area School. While they have developed a great relationship through the use of technology, having the face-to-face interaction delivered through video has deepened the strength of the relationships between all participants in the class and therefore enhanced the potential for collaborative learning.

Bring your own balance (BYOB)
At Polycom, our approach to applying technology in education begins first with offering familiarisation and lesson design to our customers. It isn't sufficient to deploy technology such as video and content collaboration in a classroom; educators and administrators need to evolve their teaching styles to complement technology – and truly embrace and believe in it – to create even more impact with students.
There is a role for everyone, from student to teacher and family, in preventing technology within the classroom from becoming a distraction. For me it's about getting the balance right. In a modern learning environment where we are actively encouraging skills like critical thinking and problem solving, involving students in owning and working through a collaborative solution to address the issue seems to make sense. Teachers and lecturers can also work out ways to better integrate technology into the learning process and parents can also get involved by monitoring school-related app and device usage at home.
Technology as a whole should be used as a tool to promote and improve learning. Having a thorough strategy to plan, assess and manage these technologies based on the current and future needs of your school or organisation is probably the best way to ensure a balance of technology immersion and the right learning outcomes.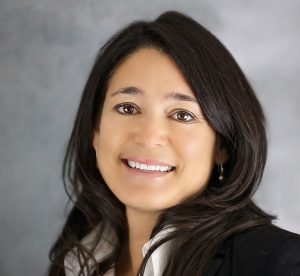 Elaine Shuck has a background in technology, curriculum and integration, and is the global director of education for Polycom. She is a leader in collaborative learning and interactive videoconferencing. For close to two decades, she has brought stimulating and engaging learning opportunities to K-20 classrooms. Elaine works with a host of educational groups and is currently chair of the board for the United States Distance Learning Association (USDLA).