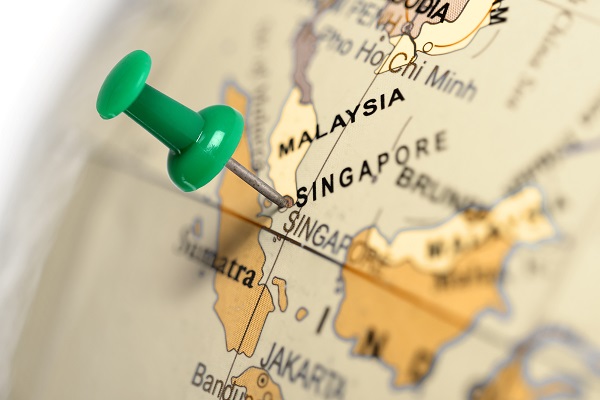 A group of New Zealand teachers has arrived in Singapore for an Asian New Zealand Foundation study tour. The Singapore Cultural Connections trip is a professional learning programme that helps New Zealand teachers improve their understanding of Singapore, develop cultural knowledge and awareness, and build sustainable online connections with Singaporean schools.
The teachers will visit schools and be partnered with local teachers to gain first-hand understanding of the Singaporean education system. They will also attend to a range of briefings, including from the New Zealand High Commission, and participate in a conference to plan ways for students in both countries to communicate online regularly.
Asia New Zealand Foundation director of education Jeff Johnstone says the teachers have already started communicating with each other using WhatsApp, one of the most popular social media platforms in South East Asia. "They're looking forward to meeting each other and finding ways to collaborate long term. Online school partnerships are a fantastic way to build intercultural understanding among children and teachers.
"The teachers will have the opportunity to learn about the diversity of Singapore and its Malay, South Asian and East Asian influences. Overall these trips give educators a new perspective on the importance of Asian to New Zealand and helps them to meet the needs of their students as 21st century learners."
The participating teachers are:
Tamara Bell, Cobham Intermediate, Christchurch
Blake Carlin, Tauranga Intermediate, Bay of Plenty
Natalie Coffer, Sunnyhills Primary, Auckland
Marsha Copping, Goodwood School, Cambridge
Debbie Currie, Matamata Intermediate, Waikato
Michael Harrop, Silverdale Normal School, Hamilton
Rachelle Moors, Carisbrook School, Dunedin
Kasey Poole, Matangi School, Hamilton
Nathan Russell, Fergusson Intermediate, Upper Hutt
Nicola Stevenson, Worser Bay School, Wellington
Grant Stuart, Marian Catholic School, Hamilton
Myles Webb, Auroa Primary, Hawera