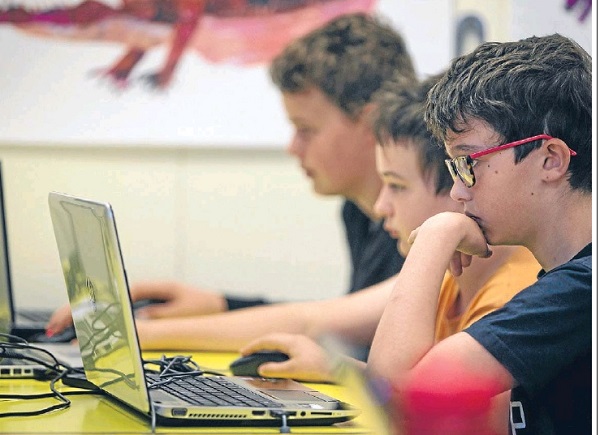 An evaluation by the New Zealand Council for Educational Research (NZCER) has found that gaming workshops held in public libraries have boosted students' interest in science and technology.
Free workshops were held late-2015 and early-2016 at seven public libraries around New Zealand and participants were taken through the process of creating their own video game, coding computational thinking and digital game design. The workshops drew 426 people from across the seven locations – 75 per cent of whom were under 18.
The Gamefroot platform, publicly accessible at make.gamefroot.com, was used to create the games, and the project was funded through the Ministry of Business, Innovation and Employment's Unlocking Curious Minds fund and developed through a partnership between Public Libraries of New Zealand, Gamelab, Hutt City Council and public libraries in Dunedin, Timaru, Nelson, Hutt City, Gisborne, Porirua and Wellington.
Public Libraries director Tim Antric said some young people travelled for more than three hours to attend the workshops. "The evaluation shows many of them learned more about being creative and solving problems. This is really pleasing and is exactly what public libraries are for."
The evaluation also showed that participants thought the workshops had helped them learn to think strategically, had demystified computers for them and had taught them more about themselves and others. Most said they had experienced at least one 'aha' moment during the course of the day.
Most adults who attended the workshops were there to support young people to learn coding or design, and a just under a third were primary school teachers. Teachers taking part in the evaluation said the workshops had been useful for their professional development and that they were better able to talk about coding with their pupils.
Organisers Gamelab are now creating supporting resources for teachers to use in their classrooms. Antric says improvements will also be made to make the workshops more engaging for female, Maori and Pasifika students.