News
New site agreed for adjoining Christchurch high schools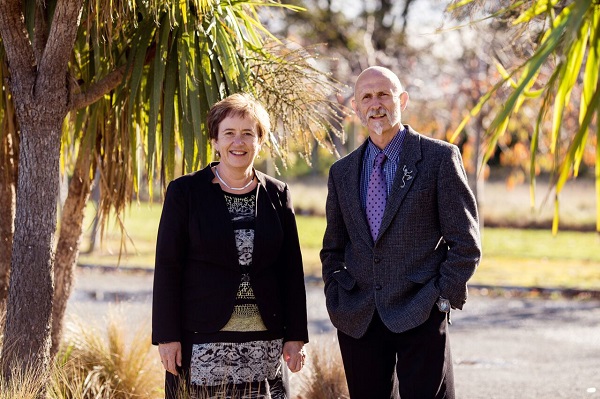 Two Christchurch principals are celebrating a major step towards a new campus for their schools, Avonside Girls' and Shirley Boys', with Christchurch City Council agreeing to sell a portion of QEII Park to the Ministry of Education.
Councillors approved the sale of 11.5 hectares of the 49-hectare park so that the schools can be built there. Their existing sites were both badly damaged in the major earthquakes of 2010 and 2011 earthquakes.
Principals Sue Hume of Avonside Girls' and John Laurenson of Shirley Boys' say the decision is solid progress.
"This takes us a step closer to having our brand new campus alongside the QEII Recreation and Sport Centre. It is great news for the city's eastern residents who have been calling for a high school to be built in the area since before the earthquakes," says Mr Laurenson.
The schools will be built alongside each other and will share some facilities including a performing arts auditorium and theatre, a library and learning centre, a café and a dedicated cultural space.
"All of these facilities will be available for community use so, together with QEII (park), this campus will become a real hub for residents in the east," says Ms Hume.
It is the first time in New Zealand's history that two single sex schools will be co-located.
"The planning that is going into this is extensive," says Mr Laurenson. "Hours and hours of work has already gone into establishing how the campus will operate so that each school continues to deliver quality single sex education while making the most of opportunities to collaborate."
Ms Hume says the two schools will remain independent of each other.
"We'll have our own uniforms, our own rules, our own mottos and cultures. Students will spend most of their day learning in a single sex environment but there will be times where they can interact and learn alongside each other.
"For example, we have the opportunity to broaden our curriculum by combining some small senior classes. We'll work together on arts projects, including productions. Our plan is to create a great interschool culture with sports competitions, homework clubs and shared services – including a bus network to service the new campus."
Mr Laurenson says the land sale means the MOE can progress the design and build of the campus.
"This is an enormous project that will cost at least $80 million so it's going to take some time to deliver. We are due to open our doors in January 2019 which isn't that far away – in fact, many of our existing students will still be with us to enjoy the new campus and the brand new facilities it will offer."
Ms Hume says the schools are determined to make the most of the wonderful assets that the QEII site has.
"Avonside Girls' is leaving behind a very beautiful, tree laden campus right next to the river. But we are going to a campus that also has wonderful natural attributes with mature trees and the Travis Wetlands on our doorstep. Best of all this new campus will mean both schools will be able to offer our students more than ever before."