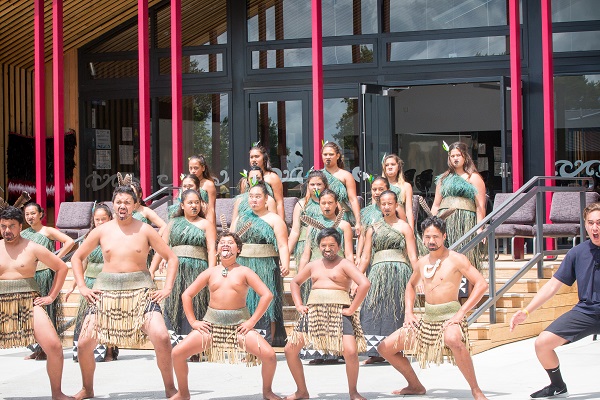 For anyone following the progress of Maori achievement in schools, Tarawera High School is not so much a beacon of hope as a leading light. It's a decile one school in which 85 per cent of the students are Maori, and if you are up to date with statistics around deciles and Maori achievement, you could be forgiven for expecting its academic results to be poor.
But Tarawera High School is bucking the trend – its 2015 pass rate for NCEA 1, 85 per cent, is above the national average, across all deciles and ethnicities, and 12 points above the average for Maori students.
It hasn't always been this way. The school opened in January, 2013, on the grounds of the old Kawerau College, catering to students who would previously have attended the college or Kawerau Intermediate. The closures had not gone down well with locals, and media reports described "noisy opposition" from the community. To top it off, one of the town's major employers, Norske Skog, laid off 110 workers at the same time. Things were not too rosy in Kawerau, a town of 6,400, in the eastern Bay of Plenty.
Helen Tuhoro was appointed principal. She was well-versed in community life having previously served four years as deputy principal at Kawerau College before going to Trident High School in Whakatane. However, she had a lot to tackle during her first year at Tarawera. The school's buildings were rundown, attendance rates were low and behaviour problems were rife. At the end of its first year, the school recorded an NCEA 1 pass rate of only 36.3 per cent.
The transformation began in earnest at the start of the following year with a new approach to attendance and behaviour management. "We introduced new behaviour expectations of MANA (manaakitanga, ako, ngākau-pono and āwhina) and a new slogan, Where MANA flows," says Mrs Tuhoro. "We allocated funding for MANA posters, postcards, banners, awards and certificates with the aim being to reward positive behaviour and reduce the undesirable. This has definitely had a positive impact on the school climate and in 2014 there was a significant reduction in stand-downs, suspensions and exclusions."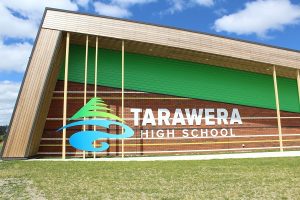 Staff were trained to use restorative practices when, for example, a student had not shown MANA. "Teachers will get senior students in to talk with students and look at the impact on the victim. This goes right through to a full Monty which is parents, police, staff, students all involved in hearing about the impact of the behaviour on the victim. A very powerful tool."
Attendance was another key focus. "We knew that to raise achievement we had to have students in school every day. We introduced an early notification system, improved teacher procedures and with the support of the attendance officer, our attendance rate rose to 78 per cent."
The impact on the school's academic performance was nothing short of phenomenal – the NCEA 1 pass rate for 2014 doubled to 71.6 per cent, triggering a letter of congratulations from education minister Hekia Parata. "These results speak volumes about the hard work being done by your school, its teachers, the board and the students and their families and whanau," she wrote to board chairman Aaron Rangihika. "It is very encouraging indeed to see Tarawera High School's 2014 NCEA results, given the struggles of the former school network."
Mrs Tuhoro concedes that the board has been "amazingly" supportive. "We were lucky that three of the existing board members were ministerial appointments on the Establishment Board that began the process in 2012 so we had great continuity as we moved from EBOT to BOT."
At Tarawera, there is a strong focus on Maori achieving as Maori. "We analysed our literacy, numeracy and attendance data focusing on Level 1 and found that there was a group of students who were at risk of not fulfilling their potential. This led to some in-depth kōrero that focused on what we knew about these students and what worked for them. We now have pathways that lead to achievement in te ao Māori, te reo Māori, literacy and tikanga specifically at NCEA Level 1 where a new course has been introduced called Te Raukura."
The school also signed up for a new MOE initiative called Building on Success (Kia Eke Panuku). "Initially it was introduced as a strategy to engage with iwi, however it has turned out to be far more than that and during the past two years it has helped us to focus on raising Māori student achievement through developing teacher pedagogical change with a focus on culturally responsive and relational pedagogy."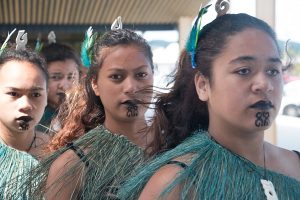 Results for 2015 are impressive, attendance up to 81 per cent and the NCEA 1 pass rate up 14 points on the previous year.
The school has also undergone a physical transformation with a $15.6 m rebuild now complete. The new buildings house 33 teaching spaces, a hospitality suite and a performing arts centre with a theatre, music centre and a whare tapere for kapa haka and hip hop. Students even have the opportunity to develop their music writing skills with singer-songwriters from reggae band, Katchafire.
Facilities for sport are top notch and include a full-size astroturf hockey field, inclusive of a running track and four netball courts, and a new indoor rock climbing wall in the existing gym. The school's outdoor education programme is robust with kayaking, rafting and snorkelling well subscribed, and students have a wide choice of extra-curricular programmes such as defence academy, Catering for the Community, citizenship and a number of sports teams. The school has just staged the show, Seussical the Musical.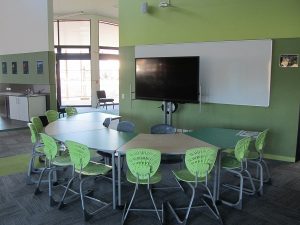 There is also a teen parent unit (TPEC) that can accommodate up to 20 students. All the 2014 TPEC students who completed the year gained at least one NCEA level with some gaining level 1,2 and 3 all in the same year.
"The whānau of our students believed in us and gave the school the chance to show that you can get quality education right here in Kawerau. Staff are inspirational for our students and town, and the Ministry has given us the freedom to try things differently."
Change is also evident in the school's wider community. In a town where two thirds of the population identify as Maori, the high school has become a symbol of hope and change.
"The role of the school in its community is pivotal," says Mrs Tuhoro. ""Every child deserves to experience success, have hope and ability to achieve their dreams and aspirations. The youth of Kawerau are becoming more resilient and showing leadership potential as a result of the many opportunities at school. We are seeing huge changes in behaviour and academic success, community buy in is far greater and people are starting to see what is happening in Kawerau as a whole."