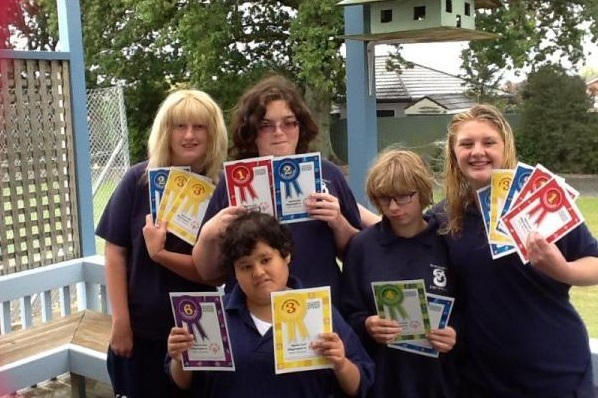 The news of the government's closure of Salisbury School in Nelson is "unsurprising, but none the less devastating", says school board of trustees chair, John Kane.
"The minister of education has wanted Salisbury School closed since 2012 so the news from her office is not surprising, however, it is none the less devastating – and unbelievably short sighted," he said.
"With the Ministry's Intensive Wrap-around Service (IWS) in control of and the managing down of the school's enrolments since 2012 our roll has dropped. From a school averaging 80 students in the years leading up to 2012 to just nine this year shows the sinking lid effect of the IWS. Despite our efforts to work positively with the Ministry and provide solutions, we have been unable to do anything about our enrolments or enrolment process, which has been altered so that any enrolments are channelled through the IWS.
"Furthermore, the financial implications that the minister has raised are misleading. It is entirely due to the Ministry's artificial constraint on enrolments that the per pupil cost has risen. With the sensible enrolment process, which Salisbury proposed to the Ministry, the cost per student could be hugely reduced to a fraction of the figure the minister has cited today.
"Meanwhile, young people with autism and complex intellectual disabilities are falling through the special education holes as they are not even getting into the IWS. To meet this challenge and help with this problem, we developed a proposal last year for our school to become a specialist facility for young people on the autistic spectrum and with intellectual disabilities, as this group of young New Zealanders are seldom getting into the IWS.
"The proposal was thoroughly researched and given to the secretary of education and his staff in 2015. After much delay, the Ministry incorporated it into an advisory paper for the minister in March this year. The Ministry's advice essentially told her to ignore the Salisbury proposal, and the failings of the IWS it pointed to, and asked minister Parata to initiate consultation for our closure, which she has done today. It is appalling that the Ministry has provided such poor advice, again."
Mr Kane says the Salisbury proposal offers a solution based on current international literature and best practice, utilising Salisbury's current facilities and expertise, and requiring no further funding than was granted in the 2015 school year for Salisbury's notional roll of 30 students.
He says that there are approximately 270 young people with autism under the age of 18 registered with the Nelson/Marlborough branch of Autism NZ alone, so he believes it would not be difficult to find students with severe autism from around New Zealand would benefit from the 24/7 academic and life skills programmes that Salisbury provides.
"Despite assurances to keep the school open after the school's successful High Court case in 2012, the minister has allowed her Ministry to initiate a sinking lid process regarding enrolments at the school, citing that parents enrolling for the Intensive Wrap-around Service (IWS) aren't choosing Salisbury," he says. "This is simply not true. Parents tell us they were not even offered Salisbury when applying for the IWS, and they had to go to extreme lengths to be allowed to choose Salisbury."