News
Perfect IB score for Auckland scholar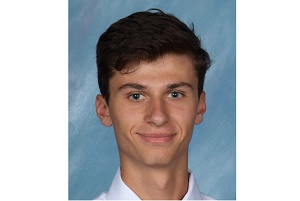 Kristin College student Marko Garlick has achieved a perfect score in the International Baccalaureate examinations.
Mr Garlick, age 18, is the only student in New Zealand to achieve the perfect score of 45, putting him in the top 0.3 per cent of candidates worldwide. Across the country, the average IB score was 34.58.
Of his success, Mr Garlick says, "When the results came in I was really taken aback, but now I've had time to reflect on it and I'm really proud.
"When I was in the thick of it, I just took it subject by subject, assignment by assignment and task by task. I didn't have time to look at it as a whole, but I can see now that it was consistency that got me there."
His advice to final year students is to build confidence. "When it came to the final week of exams, the ones who believed in themselves were the ones who did well."
Kristin College is a private school on Auckland's North Shore for students from kindergarten through to Year 13. Fees start at around $17,000 per year.
Students who receive an average score of 40 or more will be recognised by the Governor General at a Top Scholars' ceremony at Government House.