News
New funding to encourage curious minds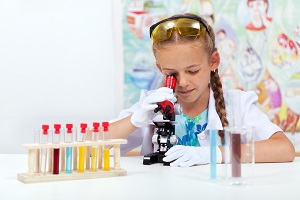 Science and Innovation Minister Steven Joyce has launched a second round of the Unlocking Curious Minds contestable fund, offering up to $2 million for successful projects. Applications are now open for the fund, which supports innovative projects that will excite and engage young people, in particular those who have fewer opportunities to become involved in science and technology.
"Science and technology open the door to a huge variety of careers. They are fundamental to ensuring New Zealanders are equipped to take advantage of the economic opportunities that we have over the next decade," Mr Joyce says.
"It's important that we spark the interest of our young people in these areas and build New Zealand's strength in science, technology and engineering to match our traditional strengths in social sciences and the humanities."
The fund was piloted in 2015 with more than 50 projects receiving funding totalling almost $1.9 million.
There has been a lot of interest from research institutes, iwi, community groups, educational organisations, and businesses around New Zealand, Mr Joyce says.
"We have seen some fantastic projects under way. For example in the Hutt Valley, primary students made their own fossils and learnt about dinosaurs, volcanoes, earthquakes and New Zealand's unique geological resources.
"In Otago and Southland, a shipping container has been converted into a mobile science lab. It is touring rural schools, where local scientists are helping kids learn about the effect of artificial light on moths to expand their understanding of nocturnal biodiversity in the region.
"Māori teenagers from across Nelson and Tasman visited local science organisations, orchards and vineyards to see what careers in science are really like and how horticultural research can be applied."
The fund offers two levels of grants: up to $30,000 for local projects, and up to $150,000 for regional or national projects. Applications are sought from individuals and organisations.
The Unlocking Curious Minds programme is part of the Government's strategic plan to encourage all New Zealanders to become engaged with science and technology. It ties in with the innovation and skills streams of the Business Growth Agenda, and the National Statement of Science Investment.