News
$79m for largest ever school investment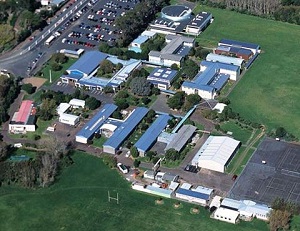 Work on New Zealand's largest-ever school investment at Western Springs College will begin late next year.
Up to $75 million will be spent redeveloping Auckland's Western Springs College, and around $4 million upgrading TAPAC, the Auckland Performing Arts Centre situated on the school grounds.
Nearly 80 percent of the existing teaching spaces will be replaced entirely and the others will be upgraded. In addition, a new gymnasium will be built, and the existing hall and administration block will be upgraded.
Western Springs has faced considerable challenges due to the geotechnical challenges of the site it was built on, which is a former quarry and landfill. That combined with ageing buildings and weather-tightness issues has made this one of the most complex school redevelopments undertaken in New Zealand.
The challenges are reflected in the investment, which is the equivalent of the cost of building two new secondary schools.
The redevelopment will see two brand new teaching blocks built, comprising 64 teaching spaces. One of these blocks, containing 12 teaching spaces, will be for Ngā Puna o Waiōrea, the college's Māori immersion-Rumaki unit.
The two new blocks will take the total number of teaching spaces at Western Springs to 81, including the 17 existing teaching spaces that will be upgraded.
Roll capacity at Western Springs will increase by roughly 25 percent from more than 1300 students at present to around 1700 after the redevelopment.
The Auckland Performing Arts Centre (TAPAC) is a community asset and that is why $4 million will be spent on weather-tightness issues.
Work at Western Springs is expected to start with enabling works and temporary accommodation put in place in late 2016. Construction is scheduled to start in 2017 and be completed by the end of 2018.