News
Zespri scholarships to top students from Wellington, Hamilton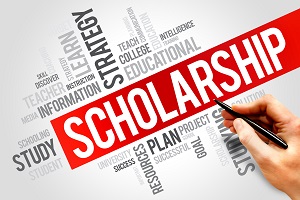 Zespri has awarded tertiary scholarships worth $5,000 a year to two outstanding students – Elizabeth Boyle from Wellington and Jack Keeys from Hamilton.
These new scholarships are designed to encourage New Zealand's top students to take up careers in the fast-growing kiwifruit industry.
Zespri spokesman Dave Courtney explains that the two students stood out as the kind of future leaders Zespri is looking to support and develop into the horticulture sector.
"The kiwifruit industry offers great opportunities for young people to grow, innovate and lead in the future and we're proud to award the Zespri scholarships to Jack and Elizabeth. Our industry will earn nearly $2 billion in sales this season and we're set to grow strongly; top young talent is essential for our continued business success."
Elizabeth is finishing her final year at Wellington Girls' College and will study towards a Bachelor of Applied Science at the University of Otago next year, focusing on food consumer science and marketing.
Elizabeth is an outstanding sportswoman and has represented New Zealand in the under-21 handball team, as well as playing in her school first XI hockey team.
Elizabeth describes her intended course of study as "a marriage of business and science".
"I want to use what I learn to develop the sort of natural, healthy products that consumers want and that add value to New Zealand's primary sector."
Jack is studying a conjoint Bachelor of Management Studies and Science at the University of Waikato and spent time this year volunteering on community and conservation projects in the Amazon and Galapagos Islands. He won a gold medal for New Zealand in the 4km running championships and is the former Head Boy of Paeroa College.
Since starting my degree, I've seen the massive potential in the New Zealand kiwifruit sector – it's not just the top performer in horticulture but it has massive growth opportunities for the future.
The scholarship contributes to tuition fees up to $5,000 a year for up to three years, as well as mentoring and support throughout the course of study, which includes the chance to build networks in the kiwifruit industry.