News
Youth Parliament members for 2016 announced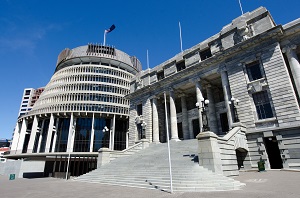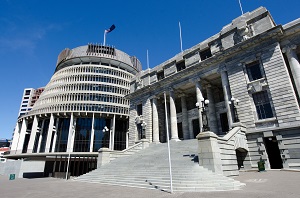 Youth Minister Nikki Kaye yesterday announced the 121 Youth MPs and 17 members of the Youth Press Gallery who will be part of Youth Parliament 2016.
"Each Member of Parliament has selected a young person aged 16 to 18 to represent them and their community at Youth Parliament, which will be held in Parliament Buildings on 19 to 20 July 2016," Ms Kaye says.
"Many of my colleagues have told me how difficult it was to narrow down their choice to one Youth MP, such was the strength of the candidates who applied."
Each MP ran their own selection process for a Youth MP to represent them and their community.
"Some applicants were asked to prepare speeches on pre-set topics, others were asked to record a video or attend interviews. Some MPs even used social media to get the local community voting for their Youth MP.
"Selected Youth MPs for 2016 come from across New Zealand, from Kaitaia to Cannons Creek to Invercargill, and reflect the breadth and diversity of our country.
"Youth MPs have an exciting time ahead of them as they will take up a six-month tenure from February to July 2016. Working with their MPs, these young parliamentarians-to-be will get out and talk to young people in their schools and community, to bring their perspectives directly to the heart of our democracy.
"Youth Parliament is an opportunity for young New Zealanders to have their say on the big issues and to share their hopes, dreams and aspirations with MPs, government officials and the public.
"For the first time we have brought the tenure period forward, giving Youth MPs the time to actively engage with their community to gain an understanding of the ideas and concerns of young people.
"While Youth MPs are at Youth Parliament they will sit on select committees, attend caucus meetings, ask oral questions of Cabinet Ministers and take part in debate in the chamber."
Running alongside the Youth MP opportunity, the Youth Press Gallery will report on the activities of Youth Parliament had thno, it's 2016.
"The Youth Press Gallery members are selected by the Parliamentary Press Gallery.
"These aspiring young political journalists will also have the opportunity to hold a six-month tenure. During this time they will provide updates of the Youth MPs' activity in their communities."
Youth Parliament 2016 is a joint initiative of the Minister for Youth and the Speaker of the House of Representatives. It is organised by the Ministry of Youth Development along with the Office of the Clerk of the House of Representatives and the Parliamentary Service.
A full list of the Youth MPs is available here.