News
Young schoolboy publishes three e-books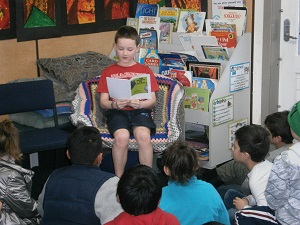 Technology continues to break down barriers, in this case with an eight-year-old Auckland schoolboy publishing his own series of books.
Jacob Hewitt, from Kaurilands Primary School, west Auckland, has published three stories about the adventures of cats in his neighbourhood called The Agents of Meow.
He says he was inspired after listening to a family friend read an e-book and realising he could write his own.
"My friend Ben has a cat Dinty and I have a cat called Bobo and they are the main characters in the Agents of Meow," says Jacob.
He donates $1 from the sale of each book to the SPCA, $100 so far, and has also set up an interactive website www.agentsofmeowclub.weebly.com for fans of his books.