News
Teacher to use scholarship funds to develop apps for dyslexic students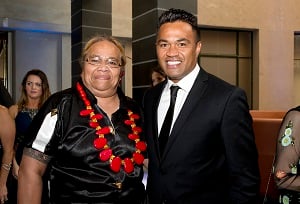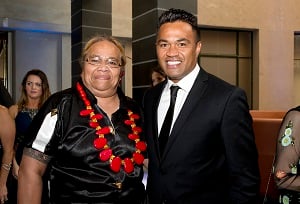 Secondary school teacher, Charles Leota (35, Bay of Plenty), has been named as a 2015 AMP Scholarship recipient. He will use his $10,000 Scholarship money to develop free apps to help dyslexic students achieve in school.
The scholarship was awarded at the AMP Scholarships National Awards evening held at the Auckland War Memorial Museum last week. The judges included: Dame Rosanne Meo (DNZM), clinical psychologist Dr Jane Magnusson, 2014 AMP Scholarship recipient and founding trustee of PINC & STEEL Lou James, 42 Below co-founder Justine Troy and Image Centre Group executive director Mike Hutcheson, as well as AMP's GM HR Shaun Phillip and COO Kevin Bouchier.
Mr Leota taught himself how to code in 2012, by coding a school diary app in his own time at night after school to find out why his students failed to use their homework diaries.
A few years later, one of his students was dyslexic and finding exams particularly hard. He coded an app that allowed the student to submit NCEA exams via a Text to Speech app on a laptop. He has now started coding a phone app that allows students to write/submit essays using acronyms as a template.
"There are more than 70,000 school children with dyslexia and I want to help families who don't qualify for special support for their dyslexic child and need other help to get through school," Mr Leota says.
Chief customer officer at AMP Jeff Ruscoe, says: "Not only has Charles pursued his own goals, he's also shown his students what hard work and commitment can achieve, not to mention the difference he is making in the lives of families with dyslexic children and the children themselves.
"The AMP Scholarship recipients show just where a great Kiwi 'can do' attitude can take you, no matter what your 'thing'. Each year, we're incredibly impressed by the willingness recipients have to push their personal limits and to push barriers in order to succeed. This year is no exception and we praise the courage, passion, determination and commitment of all who applied for the scholarships. It's a rewarding feeling to give something back to New Zealanders showing such great Kiwi talent."
Since 1998 AMP has dedicated more than $2.2 million towards helping over 190 everyday Kiwis do their thing. For more information, visit doyourthing.co.nz.