News
Minister speaks at Singapore summit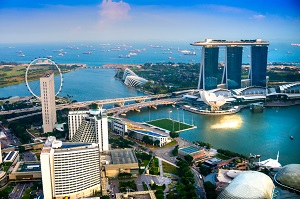 Associate Education Minister Nikki Kaye is representing the Government at the Bett Asia Leadership Summit 2015 in Singapore this week.
The summit, being held on November 17-18, is a meeting of Ministers and leading educators, focusing on the latest trends in the use of information technology in education.
"I will speak at the summit on New Zealand's approach to integrating new technologies into our education system, and the potential for digital technology to transform learning in our schools," Ms Kaye said.
Others attending the summit include Ministers, education information technology experts, educators and academics from Singapore, the United States, Norway, Sri Lanka, Malaysia, Australia, Taiwan, Papua New Guinea and the Russian Federation.
The invitation to speak at the summit recognises the huge amount of work this Government and our educators are doing to create equity of access to digital learning opportunities throughout our school sector," Ms Kaye said.
"There is particular international interest in the crown company Network for Learning (N4L) which has won awards domestically and internationally. I'm delighted to have this opportunity to showcase our innovative schooling digital technology programme on the international stage."
The summit agenda includes sessions on upskilling graduates through continued learning; using technology in teaching to help students find solutions for themselves and empowering teachers to become agents of digital change.
"While I'm in Singapore I will also meet with other Ministers and education officials to discuss their latest plan to equip all students with the competencies to succeed in the knowledge economy.
"Singapore, like New Zealand, is a leader in innovation around information technology in the classroom. I look forward to exchanging ideas on matters that are important to the learning and development of our students," Ms Kaye said.
While in Singapore, Ms Kaye is also attending meetings in her capacity as Minister of Civil Defence.