News
Home is where the hurt is say 50 per cent of Kiwi kids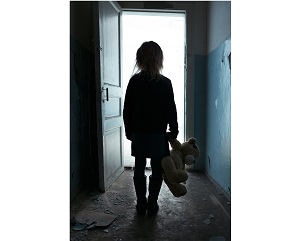 While parents and caregivers may take comfort in knowing that young Kiwis are aware of online dangers, some may be surprised to learn that half also identified 'home' as a place where children may be at risk of abuse or mistreatment.
The proportion was higher than for children globally (42 per cent) and significantly higher than the overall proportion for children in developed countries (28 per cent).
"This raises some serious red flags," says Mr Brown. "We expect home to be a haven; the one place we're guaranteed safety and protection. To think that half of Kiwi kids believe a home has the potential to be the opposite for children – a place of danger – is heart-breaking."
When asked why adults mistreat children, 67 per cent of young New Zealanders answered 'punishment', and 52 per cent selected 'because they were victims of abuse themselves'.
The survey also asked children what they thought adults could do to protect children from harm: the majority said it was as simple as listening to what children have to say.
"That's really what ChildFund and Small Voices, Big Dreams are about – giving young people a voice," says Mr Brown.
"Whether we're listening to a child in Africa whose basic needs for survival aren't being met, or a Kiwi kid feeling threatened by cyberbullies; the suffering and struggles of all children are important to us. It's about genuinely listening to them and acting upon their suggestions."