News
Children's book awards merge, prize money increases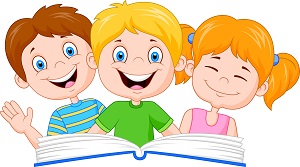 The New Zealand Book Awards Trust and the Library and Information Association of New Zealand Aotearoa (LIANZA) have announced they are merging their respective children's book awards, setting the stage for even more activity and visibility around books for New Zealand children.
Complementing the awards, Hell Pizza has partnered with the New Zealand Book Awards Trust to sponsor the Hell New Zealand Reading Challenge.
The awards have a combined legacy of more than 100 years; the Trust-governed awards began in 1975 and LIANZA's were established in 1945. A shared passion for children's literature has brought the two awards together in a desire to increase children's engagement with reading.
"We are thrilled about this decision to amalgamate the awards," New Zealand Book Awards Trust chair Nicola Legat says.
"The LIANZA awards are highly regarded by authors and publishers and we acknowledge how difficult it has been for LIANZA's board to take this historic decision. We feel privileged to have LIANZA'S trust, and their awards will be in very good and sustainable hands. They will be cherished within our organisation.
"The merged awards now have a prize money pool of $59,500. This amount is a significant contribution to the children's literature economy in this country."
LIANZA president, Kris Wehipeihana, is equally delighted.
"Merging the LIANZA Children's Book Awards with the New Zealand Book Awards for Children and Young Adults is exactly the kind of collaboration that our sector endorses," she says.
"This is a win for both organisations, and for Aotearoa New Zealand children's literature. We're looking forward to working with the New Zealand Book Awards Trust."
While the new awards will still be known as the New Zealand Book Awards for Children and Young Adults they will incorporate important elements of the LIANZA awards. The awards will continue to bestow the Esther Glen title to the junior fiction category, which maintains the tradition of New Zealand's oldest children's book award.
In addition, the awards will continue to confer the Elsie Locke title to the non-fiction award and will also include LIANZA's award for illustration, the Russell Clark award.
LIANZA's Te Kura Pounamu award for the best book in Te Reo will replace the current Māori language award. This award will continue to be judged by Māori librarian and information association, Te Ropu Whakahau,
The awards will be administered and governed by the New Zealand Book Awards Trust, and a LIANZA representative will have a permanent seat on its board of trustees.
Hell Pizza's high-profile relationship with LIANZA's awards via its Reading Challenge will continue within the new format.
"The success of the Reading Challenge has been hugely satisfying. With the announcement of this exciting merger of the awards we can take it to the next level and encourage even more New Zealand kids to enjoy reading books," Hell Pizza's general manager Ben Cumming says.
"The 150,000 free pizza vouchers we gave out earlier this year amounted to more than one million books read by Kiwi kids. We would love to build on that number in 2016. Hell has always challenged the norm, and with kids now becoming so engrossed with modern technology we are bucking that trend and making reading cool again. We want pizza to be the gateway drug to reading addiction!"
"The New Zealand Book Awards Trust is grateful for the support of our major funder Creative New Zealand as well as our other key sponsors Copyright Licensing New Zealand, Book Tokens Ltd and now Hell Pizza. We very much appreciate their significant investment and we are very much looking forward to next year's awards," Ms Legat says.
The call for entries in the 2016 New Zealand Book Awards for Children and Young Adults opens on Monday, November 16, 2015 and the awards ceremony will held be in Wellington in August 2016.