News
Queenstown school pupils join in jetboat company's anniversary celebrations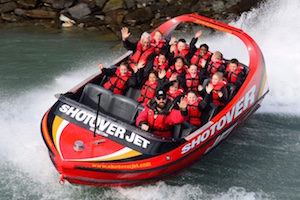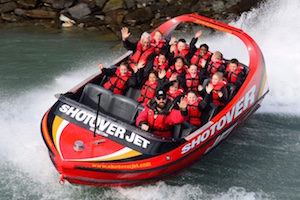 Queenstown tourism pioneer Shotover Jet is celebrating its 50th anniversary by offering free jetboat rides to all primary school-aged children in the Wakatipu Basin.
On the first day of term four, excited youngsters from Queenstown Primary School were first cab off the rank for their free rides on Monday.
The iconic jet boat company is celebrating its landmark 50 years of innovation in tourism by transporting and giving free rides to around 1500 pupils across seven local schools.
Given the sheer volume of numbers, it will take five weeks to spread the youngsters through the system, allowing for bad-weather days.
The company has brought on additional bus drivers and jet boat drivers doing a few extra shifts to cater for the numbers.
Every child will also be gifted a free scarf and a history handout to use in follow up on tourism or technology projects at school.
The only schoolchildren who won't be going on the free trips are under a metre high — the smallest height Shotover Jet's safety procedures allow them to carry.
"We're celebrating 50 years of continuous operation and wanted to fully involve our local community in our proud tourism history," Ngāi Tahu Tourism southern regional manager David Kennedy said.
"We had lots of very excited feedback through parents at school as the news leaked out at the end of last term, so we're thrilled to have our first few classes on the water today with smiles miles wide!"
Queenstown Primary Middle School team leader Mary Orlowski said the school was "thrilled" to have the opportunity for its children to travel on Shotover Jet.
"It was such an adventure for them; we had the full experience and the children were just blown away by that and can't stop talking about it," she said. "It was something many children wouldn't get to do, so it's great that across the board they could do it.
"It fits in perfectly with our community relations and helps establish our place in the community and what's available out there in terms of tourism."
In November 2015 Shotover Jet will become the first jet boat operator in the world to reach a milestone 50 years of continuous operation.
It started operations on the upper Shotover River in 1965 and was one of the experiences that helped put New Zealand on the global tourism map.