Education
Much to consider when creating an MLE library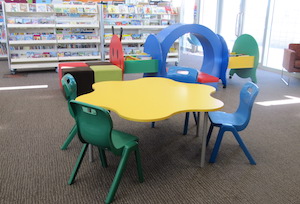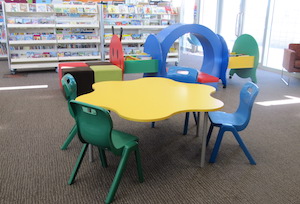 As new schools are built on the Modern Learning Environment (MLE) model and existing schools are redeveloped to incorporate the MLE philosophy, principals, teachers and boards have many new ideas and products to consider when developing the new environment.
Representing a completely different approach to teaching and learning, MLE sees the traditional classroom making way for new, much more flexible learning spaces and the increased use of electronic technology. The school library is an integral part of that new environment, and schools have a wide range of products available that can be used to create the MLE library.
Martin Cones of Int.workspaces, which supplies furniture and other facilities for school libraries, says the change to MLE is the "most exciting and progressive development in library learning spaces for a long time".
"It also brings its challenges, though," Mr Cones says. "There are many aspects to consider, such as how to present both books and technology harmoniously, what furniture to upgrade, change round or renew, and how to engage and consult with the stakeholders to create a shared vision for the space.
"But it can be a very rewarding experience. We have been working with many schools who have embraced the concept and are making it happen."
The library is the central hub of the school, and in the new environment has become more important as a flexible learning space, where collaboration, creativity, exploration and promoting the love of reading take place, Mr Cones says.
"At Int-workspaces we work closely with stakeholders to create the library within the unique configurations of the particular space. That takes into account space usage, class sizes and technology requirements.
"The values and branding of the school are seen as very important, and we have a strong focus on supplying the right products for the individual school – with flexibility, durability and fluid design capability being crucial."
Int-workspaces offers a range of library shelving systems under the brand Intraspec, which it supplies to schools throughout New Zealand.
"These systems are assembled with bolts so they are rigid, which is very important for mobile shelving. When consulting with schools about their library project, which can range from a full library fit-out to just adding furniture, we are totally flexible in advising them what can be retained. We are very aware of being realistic in terms of school budgets," Mr Cones says.
Int-Workspaces provides on-site consultation and measurement, and full delivery and installation of products, ready to use.
In addition to the furniture and shelving, the other key feature of the MLE library that schools are now familiar with is the electronic library management system. This makes the librarian's life much easier by automatically cataloguing the library stock, enabling students to issue their own books, and it allows teachers to incorporate a wealth of digital teaching resources into the system.
The Access-It library and information management system offers more than this. It also offers a function that enables students and teachers to access information much more easily than by using the internet – it's called One Search.
As the company's business support manager Tricia French explains: "Students and teachers live in an information-rich world and one where they don't want to do multiple searches to find information.
"Students in particular tend to use Google because they find lots of information there, and it's just one search. But the internet contains much more material than we could ever read. The difficulty is knowing what is good quality, what is important, what is factual.
"A Google search can provide millions of pieces of information, so how does a student know which ones are important? As an example, take a search on climate change I did recently – it came up with 137,000,000 results!"
What a library has to do, Ms French says, is provide students with access to quality, moderated material, facts and verifiable evidence.
"Currently, this material is sitting in databases, which students need to search separately, or worse, each database actually requires a user name and password. There are too many user names and passwords to remember, so students tend to not use these quality databases, or will search only one."
Ms French says what a library system has to do is provide students with the ability to enter just one search term, and to search multiple quality data bases with that one search.
"With Access-It One Search you can enter the term 'climate change' and all your own library resources in that area will come up as well as any resources from multiple data bases that you can select for each search. So a student could choose to search Gale PowerSearch via EPIC, Digital NZ and National Geographic for climate change, but for an entirely different topic they may want to search other areas, for example Ted Talks for social issues or Nga Whakautu Maha, when exploring homework questions."
Access-It also provides help for teachers. While some schools have their electronic teaching resources such as videos or pdfs on learning management databases, others have e-books accessible via another database.
These resources can be accessed via Access-It without the need to go in and out of different databases, Ms French says.
"That means we no longer need to have these silos of information separated by user names and passwords. It is all accessible via one, much more refined search with Access-It. This is vastly superior to Google and the results are from quality, authoritative and reliable databases.
"This is a real game changer for students and teachers. Schools that use Access-It are loving it – it's a real shift of functionality in a library catalogue."