News
Education Minister attends global education summit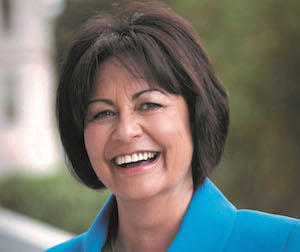 Education Minister Hekia Parata has been attending the Global Education Industry Summit in Helsinki this week before travelling to Paris to speak at the OECD.
Ms Parata was at the Global Education Industry Summit on Monday and Tuesday and will be at the OECD seminar tomorrow. She will also attend meetings while in Helsinki and Paris, as well as in London.
The Global Education Industry Summit features sessions on learning environments, mobilising technology to improve education systems, digitalisation, and partnerships for transformative education policies.
Before leaving, Ms Parata said she was looking forward to discussing and engaging in the sessions with other ministers of education and bringing new ideas back to New Zealand.
At the OECD seminar Ms Parata will speak about New Zealand's use of data to inform system improvement and achieve better educational outcomes.
I will also attend several bilateral meetings in Helsinki, Paris and London to discuss international opportunities in education, educational disparities, and education policies and systems," she said.
"New Zealand has a world-class education system and I have a lot to share with my international counterparts.
"There's also a lot we could learn from other countries so I will be focussing on what we can tailor to New Zealand to improve our education system and further lift student achievement."