News
Three primary school students named best at handwriting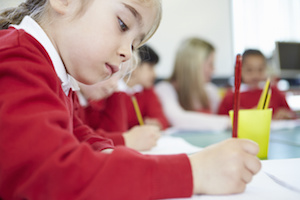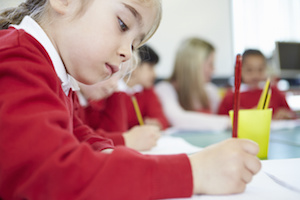 Three young school children have been named 'best in class' for their handwriting in a national letter-writing competition.
The first ever 'Get NZ Writing' initiative, created by Warehouse Stationery to help improve literacy and language skills through letter-writing, saw hundreds of children submit short notes written by hand.
Their efforts were judged by popular children's book author Gavin Bishop and well-known theatre writer and actor Miranda Harcourt ONZM, with one winner chosen from each of three year groups.
The three best handwriters are year 1 pupil Hadley James, from Tiritea School in Palmerston North; year 2 pupil Nandita Rana, from Knighton Normal School in Hamilton; and year 3 pupil Lauren Middleton, from Marion Catholic School in Hamilton.
Each winner will receive a $500 Warehouse Stationery voucher for themselves, and a $1000 stationery voucher for their school.
The judges were impressed with the standard of entries received, and said children throughout the country clearly took the challenge seriously.
Bishop, who has written and illustrated 60 children's picture books and is an Officer of the New Zealand Order of Merit, says it was a treat to see things made by hand in the digital age.
"In the case of handwriting no two people write the same way, everyone's handwriting is different. No matter how clever computers become they will never produce the beauty that can be found in a handwritten letter. It is a reminder of whom we are as human beings: individual, special, one-off creations," Bishop said.
Fellow judge Harcourt, a mother of three who has published the literacy and numeracy works Miranda's Alphabet and Miranda's Numbers, acknowledged the teachers who help children across New Zealand to develop their handwriting skills.
"To me, writing something by hand means time has been taken," she says. "Handwriting tells me that it is a personal message. Good handwriting tells me that thoughtfulness and generosity of spirit comes with the message.
"Taking time to do something means that care has been lavished on the process and that makes a big difference to the person reading the message, and in your handwriting we can read a bit of your personality. I would love to be able to meet every single person whose handwriting I have seen in this competition."
The 'Get Writing NZ' initiative was created to highlight the importance of handwriting in literacy and language skills, given that more than one million adults in New Zealand experience literacy difficulties in their everyday lives.
Anecdotal evidence from new entrant teachers also indicates that children are arriving at school with fewer words in their vocabularies than even a decade ago.
International research has proven that when students practise printing by hand, they learn how to read and write more quickly and more accurately.
The initiative saw free handwriting kits sent to 1700 classes who registered around the country to encourage pupils to practise their writing skills.
Warehouse Stationery CEO Pejman Okhovat said he was excited to see the quality of entries and enthusiasm of children for the competition.
"We were amazed at just how many entries we received for the competition. It's wonderful to see the emphasis put back on handwriting as a key skill to be celebrated and retained in the digital age."