News
Teachers' study trip to bring knowledge of Korea into NZ classrooms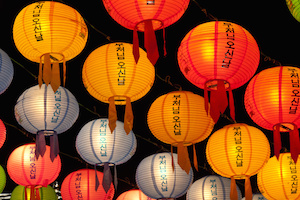 From traditional villages to corporate giants, 12 New Zealand secondary school teachers will experience the contrasts of Korea on a professional development tour this month.
The teachers will join Australian counterparts in Seoul on September 27 for the 2015 Korea Studies Workshop. The Asia New Zealand Foundation works with the Korea Foundation and Australia's Asia Education Foundation to offer the nine-day programme to teachers.
The purpose of the trip is to deepen teachers' awareness, understanding and knowledge of Korea. The teachers are required to develop teaching resources, such as a series of lessons based on their experiences.
The programme consists of lectures at Ewha University in Seoul, school visits, and field trips to historic sites. The group will also visit the demilitarised zone between South and North Korea, travel to a traditional clan village, and visit the factory of multinational steel giant POSCO.
The participating teachers are:
• Simone Bailey – English, classics and social studies teacher, Villa Maria College, Christchurch
• Nicola Conn – geography teacher and head of social sciences, South Westland Area School, West Coast
• Fiona Crawford – head of humanities and teacher of social studies, history and classics at Samuel Marsden Collegiate, Karori, Wellington
• Olivia Feary – social studies and geography teacher, Samuel Marsden Collegiate, Whitby, Porirua
• Shelley James – social studies, media studies and tourism teacher, Aotea College, Porirua
• Jakub Kalinowski – head of humanities (history, geography and classics), St Peter's College, Auckland
• Sandra Murphy – head of social studies, Whangarei Boys' High School, Whangarei
• Aman Pillay – social studies, geography and tourism teacher, Rosehill College, Auckland
• Eleanor Rattray – social studies and geography teacher, Rangitoto College, Auckland
• Tauira Scott-Patterson – social studies, geography, history and tourism teacher, Wellington Girls' College, Wellington
• Samuel Wallace – teacher in charge of geography, Hastings Girls' High School, Hawke's Bay
• Jay Warren – teacher in charge of geography and junior social studies, Otorohanga College, King Country
Asia New Zealand Foundation schools co-ordinator Sean O'Connor says participants will gain a greater understanding of South Korea's influence in the world, particularly in commerce, technology and youth culture.
"Awareness of the importance of Korea to New Zealand is set to grow after the signing of the FTA earlier this year. But many New Zealand teachers did not learn much about Korea when they themselves were at school, so this trip will help build their confidence teaching today's young people about the country.
"Previous Korea Studies Workshop participants have been inspired to introduce a range of programmes into their schools to build students' knowledge of the country. The workshop often inspires an interest in Asia more generally."
South Korea is New Zealand's sixth-largest export destination and total trade in 2014 reached NZ$4 billion. It is also a significant source of international students and tourists.
The Asia New Zealand Foundation is a non-profit, non-partisan organisation dedicated to building New Zealand's links with Asia through a range of programmes, including business, culture, education, media, research and a Leadership Network. www.asianz.org.nz