News
Two talented students share top award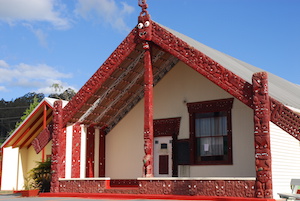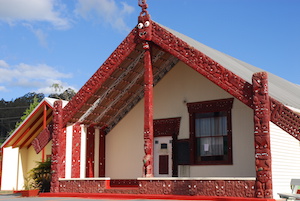 A year 8 student, who composed and sung his own waiata, has won the Supreme Award for a school competition honouring the 28th (Māori) Battalion.
Korakotaiwaha Kawana is one of two Supreme Award winners of the Ngārimu VC and 28th (Māori) Battalion Memorial Scholarship Fund Board Challenge.
"The Challenge asks students to prepare a creative commemoration of the role that Māori played in the World Wars using 21st century tools,"
Education Minister Hekia Parata said, when announcing the winners last Thursday: "Korakotaiwaha rose to that challenge with an outstanding original waiata which reflected the bravery and sacrifice of the 28th (Māori) Battalion. His lyrics wove together the right and privilege of Māori to participate in battle and were beautifully sung."
The exciting calibre of this year's entries has resulted in there being two winners of the Supreme Award, worth $1500 each.
Year 12 student Rereao Taite also won the Supreme Award for her artwork, which focused on Gallipoli and commanded attention through its exceptional use of colour, imagery, symbolism and lighting.
Prizes were awarded to nine entries from a total of 30 applications received.
"I'd like to congratulate all nine winners of the Challenge for 2015. They have set the bar high for next year's entries," Ms Parata said.