News
Smokefree Pacifica Beats winners announced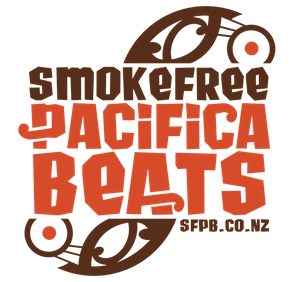 Ten-piece soul-funk band Reciprocate from Manukau's Alfriston College, took out this year's Smokefree Pacifica Beats last Saturday night at Auckland's Raye Freedman Centre.
Smokefree Pacifica Beats drew just on 100 entries this year, with bands and solos required to reflect the unique cultural identity of Aotearoa New Zealand and the South Pacific.
The judges were Feleti Strickson-Pua (Nesian Mystic), K'Lee McNabb (Mai FM) and Jeff Newport (NZ on Air).
Reciprocate's members are Sheldon Rua (keyboard), Jacob Kauri (drums), Joel Singsam (keyboard), Pauline Tuia (lead vocals), Taualoa Lemalu (vocals), Eunique Ikiua (vocals), Precious Tusega (vocals), Wayne Pagaialii (bass), Zaire Ugapo (rhythm guitar) and Marcus Patea (vocals/rap).
Judges' spokesperson K'Lee McNabb said it was amazing for such a big band to bring so many elements together: "They had showmanship, they were entertaining, they used the full stage and they executed their vocals with great skill. They are a really tight group and they have come a long way since the regional finals a few months ago."
Sheldon Rua from Reciprocate said the band had worked so hard, that to win was "surreal and overwhelming".
Second place went to Alien Weaponry, a three-piece metal band from Bream Bay College and Otamatea High School, Whangarei, whose members are brothers Lewis de Jong (guitar/vocals), Henry de Jong (drums) and Ethan Trembath (bass). They also took second place in Smokefreerockquest on Friday night.
The Recorded Music Solo/Duo Award, $1000 went to One and a Half Men, a duo from Campion College, Gisborne, brothers Liam (guitar, piano, drums, vocals) and Ronan Wallace (vocals, drums, ukulele), who perform a rhythm and blues, reggae, pop, alt, native mix.
The full list of awards made on Saturday night was:
1st place winning musical gear to the value of $3000 from NZ Rockshops, a $10,000 song and video package from NZ On Air and performance spots at some of the 2015/16 Auckland summer festivals: Reciprocate from Manukau's Alfriston College
2nd place winning musical gear to the value of $1500 from NZ Rockshops plus performance spots at some of the 2015/16 Auckland summer festivals: Alien Weaponry, Bream Bay College and Otamatea High School, Whangarei
The $5500 MAINZ Scholarship for outstanding musicianship: Teia Drysdale from Napier Girls High School
Smokefree Mana Wahine Award, $1000 cash: Scarlet Manners (vocals), Taniwha, from Te Kura Kaupapa Maori o Hoani Waititi Marae, Auckland
APRA Lyric Writers Award, $500 cash: Liam Wallace from One and a Half Men from Campion College for his song, Whakatu Mai Ra
Smokefree Best Vocals, $1000 cash: Tiresa Foma'i, Blue Rhythm, Porirua College, Wellington.
Youth Performance Trust (YPT) Native Reo Award, $500 cash: Alien Weaponry, Bream Bay College & Otamatea High School, Northland
NZ Music Commission Best Song Award, $500: Taniwha, from Te Kura Kaupapa Maori o Hoani Waititi Marae, Auckland
Recorded Music Solo/Duo Award, $1000: One and a Half Men, Campion College, Gisborne
More information at smokefreepacificabeats.co.nz or facebook.com/SFPBeats