News
Record numbers vote in Whitcoulls Top 50 books poll for 2015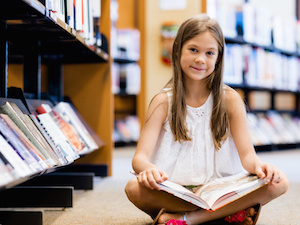 Kiwi kids' enthusiasm for books knows no bounds, with Whitcoulls receiving more than 16,000 votes for their Top 50 books in 2015.
Their appetite for books, often at expense of digital alternatives, is consistent with the sales Whitcoulls record daily across their 54 stores nationwide.
The overall pattern emerging is that kids find an author they really love, and remain loyal to that author until they progress to the next quality book or series, which they are incredibly diligent about hunting out.
They also maintain an active reading programme, which they prioritise amongst the many other demands on their time. Fiction reigns supreme with Kiwi kids with no non-fiction books making the cut in this year's Top 50.
Twenty per cent of the books that appear on the list are newcomers, with fantasy novels such as Suzanne Collins The Hunger Games trilogy (number 11) and Veronica Roth's Divergent series of books (number 17) still proving popular with voters. Famous writers, novels set in fantasy worlds and classic stories where humour is a feature, gained the most votes in the Top 50 books this year.
Ousting J.K. Rowling's mega-bestselling Harry Potter series from the number-one spot this year is Australian writer Andy Griffiths, with his relatively new Treehouse series. Rowling falls to second place and Lynley Dodd comes third with her perennially popular Hairy Maclary series.
Many of the books that feature in the top 10 are illustrated books by classic, bestselling writers, including Maurice Sendak's Where the Wild Things Are (number five); Roald Dahl's Matilda (number six); Eric Carle's The Very Hungry Caterpillar (number seven) and Julia Donaldson and Axel Scheffler's The Gruffalo (number nine). Also making an appearance in the top 10 at number eight is New Zealand book Baa Baa Smart Sheep by Mark and Rowan Sommerset.
One major newcomer is Girl Online by YouTube phenomenon Zoe Sugg, aka Zoella. Sugg was the first major YouTube vlogger to have her book published and both Girl Online and a number of recently published 'copycat' titles have gained favour, eliciting votes, from Whitcoulls teenage customers.
Whitcoulls book manager Joan Mackenzie believes that Kiwi kids are reading more than ever and favour print books over electronic versions. Mackenzie said that she is "personally pleased to see Louis Sachar's book Holes find its way back into the Top 50, after going missing in action last year".
"It's one of the all-time greats and I am relieved to see it has found favour again." Holes won the 1998 US National Book Award for Young People's Literature and was later made into a film by Disney.
Mackenzie said how delighted she was to see 10 new books make their way into the Top 50. "The Day the Crayons Quit is a huge favourite with Whitcoulls staff. The venerable David Walliams, who is carving out a second career as a children's author, has two books in the Top 50 this year (Awful Auntie and Gangsta Granny), both written in the style of Roald Dahl. John Green's popularity continues with Paper Towns (now a major film) and two wonderful picture books, which, whilst not new, are still very much in favour with voters – Dr Seuss's Oh, The Places You'll Go! (48) and Giraffes Can't Dance (50) by Giles Andreae," Ms Mackenzie said.
Whitcoulls asked Kiwi kids to vote for up to three books and everyone who voted was in with a chance to win one of 20 Whitcoulls Gift Cards valued at $100. Whitcoulls has been compiling their list of Kids' Top 50 Books for the past 17 years.
The Whitcoulls Kids' Top 50 books are available through Whitcoulls stores nationwide and online at www.whitcoulls.co.nz.