News
International survey reveals high teacher satisfaction in New Zealand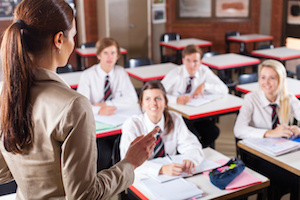 Education Minister Hekia Parata has welcomed new information from an international education survey showing the vast majority of teachers and principals are satisfied with their jobs.
The information from the Teaching and Learning International Survey shows 90 per cent of New Zealand teachers who teach year 7-10 students and 95 per cent of their principals are satisfied with their jobs.
"That is great news for kids and a tribute to the education system. Happy teachers equal happy classrooms and happy classrooms equal student learning," Ms Parata said.
The New Zealand figures are almost identical to the average among the 34 countries that took part in the survey. Overall 91 per cent of teachers and 96 per cent of principals reported being satisfied with their jobs.
"Job satisfaction is not something that can be taken for granted and it is terrific that so many of our teachers find teaching a rewarding occupation," Ms Parata said.
"Teachers get the chance to make a real difference in the lives of others and I urge young people to consider it as a first-choice career."
Other data from the survey shows that teachers also care deeply about student wellbeing.
Ninety nine per cent of those surveyed agreed with the statement that "most teachers in this school believe that the students' wellbeing is important" and 98 per cent agreed that "in this school, teachers and students usually get along well with each other".