News
Great Kiwi Morning Tea a fundraiser to help preserve national icon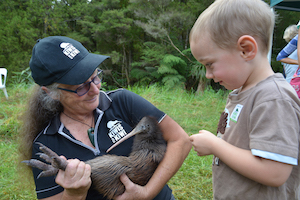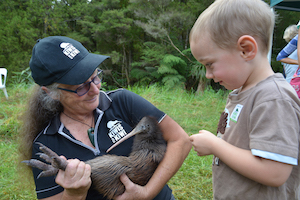 October is Save Kiwi Month and Kiwis for kiwi would love schools to get involved by joining in with the Great Kiwi Morning Tea to raise funds to protect kiwi.
Why kiwi need your school's help
In unmanaged areas, we are losing up to three kiwi every single day. If we did nothing, they could be gone from the wild within a couple of generations.
That means by the time today's students become grandparents, they could be telling their grandchildren stories about kiwi that begin 'Once upon a time…' but do not end happily ever after.
Everyone needs to make sure we are doing what we can right now to ensure that the kiwi we have left survive. And more than that, we need to create an environment where they can thrive.
There are people working hard up and down the country to make this happen – they just need help to keep going.
What's the Great Kiwi Morning Tea?
New Zealanders are asked to get together on Friday, October 16 and hold a Great Kiwi Morning Tea to raise funds for kiwi. Schools can do it as a whole school, or get individual classes to hold their own.
If Friday October 16 is not suitable it can be done on another date. And if schools would rather organise a non-uniform day or another type of fundraising event instead of a morning tea, they can do that.
The most important thing is for schools to get involved if possible and help raise money to protect our precious national icon.
It's not just good for kiwi, it's good for the students. Save Kiwi Month is a great time for teachers to talk to their students about kiwi and how important it is to protect them.
There is a great resource, Kiwi Forever, which can help this. Just email [email protected] to request one if you haven't already.
Taking part in the Great Kiwi Morning Tea is also a great opportunity to start a conversation with students about the importance of giving back to the community and helping all sorts of good causes.
The students of today are the donors, conservationists and leaders of tomorrow so the organisers of the event believe it is important for the future of our country that they grow up with a good sense of community spirit.
And there are great prizes to be won! They include a visit from Ruud 'The Bugman' Kleinpaste, a case of HIGHLANDER Sweetened Condensed Milk to get you started and Nestlé hampers.
The first 10 schools that register will get a case of HIGHLANDER Sweetened Condensed Milk to get them started with their morning tea baking, kindly supplied by Nestlé.
The school that raises the most money (calculated on a per capita basis to keep things fair) will win a visit from Ruud 'The Bugman' Kleinpaste! He will spend the morning or afternoon talking to the students about the wonderful world of kiwi and the importance of conservation.
A Nestlé hamper stuffed with all sorts of goodies will be given to the school that sends in the best picture of their Great Kiwi Morning Tea. So, get creative and have fun!
Registration
All you need to do is fill in the form online to register, download your fundraising resources materials from the website and get planning.
If you have any questions along the way, contact [email protected] or phone (09) 307 4843.