News
Winners announced for 2015 Children's Music Awards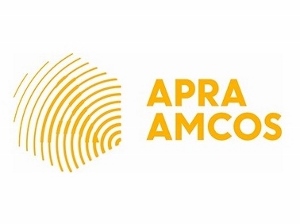 APRA AMCOS and Recorded Music NZ are all wiggly with excitement to announce the winners for the 2015 New Zealand Children's Music Awards – celebrating music written for children.
The awards were presented live on Sunday, August 2 on TV2's What Now by last year's double winner, songstress Anika Moa.
The big winner from the awards was fleaBITE, who took home two awards – the Recorded Music Best Childrens' Music Album (Tui Award) for 'The Jungle is Jumping', and the What Now Best Children's Music Video Award for 'Don't Sit Under the Poo Tree', created by Stephen Templer and Ross Payne.
"FleaBite consistently make wonderful music and 'The Jungle is Jumping' is another excellent record for young ones," Recorded Music NZ's Damian Vaughan says.
"A finely crafted collection of kids' songs that also showcases a fantastic range of musical styles."
The APRA Best Children's Music Song was won by Levity Beet and Daniel Stryczek for their song 'There's One in the Bush', a laid-back earworm about Aotearoa's native dinosaur, the Tuatara. Multi-instrumentalist and all-round clever dude Levity also takes home the inaugural NZ On Air children's music grant – a $10,000 grant for the recording of a song and a music video.
"Levity's songs are loved by kids everywhere and this one is a cracker!" APRA AMCOS' Anthony Healey says.
"We are thrilled that in partnership with NZ On Air more music for children will grace the airwaves."
Continuing the extremely popular MusicBox series, MusicBox 2015 is available as a free download from the APRA AMCOS website for the month of August. MusicBox is a promotional album that features the top songs from the 2015 Children's Music Awards.
Visit the APRA AMCOS website to download a copy now! www.bit.ly/musicbox2015