News
Search on for New Zealand's Most Inspiring Teacher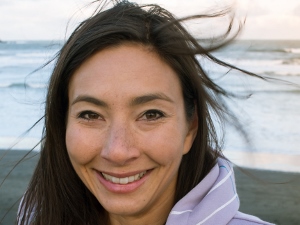 New Zealand parents and students are invited to let the whole country know how great their favourite teacher is by nominating them for the title of 'New Zealand's Most Inspiring Teacher' – with thousands of dollars worth of prizes on offer.
As part of an annual initiative to recognise and reward the early childhood, primary, intermediate and secondary school teachers who give their all to inspire children and their parents Warehouse Stationery is offering more than $40,000 worth of prizes for winning teachers.
Nominations or votes are invited for that extra-special teacher who combines passion, creativity and dedication to be the very best of the best, and they could win travel, stationery, furniture and technology.
Plus, their school will also receive stationery prizes provided by Warehouse Stationery.
Assessing the entries in 2015 are two expert judges, made up of New Zealand Order of Merit recipient, scientist, and children's charity founder Dr Michelle Dickinson aka Nano Girl; and University of Auckland School of Curriculum and Pedagogy lecturer and Woolf Fisher Research Centre researcher, Dr Aaron Wilson.
Dr Dickinson, who has co-founded a charity called OMG Tech which teaches exciting topics including 3D printing, coding, robotics and science to children of all ages and abilities, says the importance of recognising good teachers for their work cannot be underestimated.
"In visiting schools and working with kids all over New Zealand, I've seen how excited and enthusiastic children can be if they have a teacher or leader who takes the time to make learning interesting and really cares about the importance of their role," Dr Dickinson says.
"Having an inspirational teacher can open up so many different paths to Kiwi kids, and make them realise that anything really is possible."
The CEO of Warehouse Stationery, Pejman Okhovat says he hopes the campaign will give something back to the more than 50,000 teachers in New Zealand whose work may sometimes go under the radar.
"Many people remember a certain teacher who helped to inspire them to love a subject, or pursue a dream, which goes to show the long-lasting, positive impact those in the education system can have on us," Mr Okhovat says.
"As supporters of the important work teachers do, we are excited to give Kiwis the opportunity once again to thank them by nominating and voting and telling them how much they are appreciated."
To nominate or vote, check out www.inspiringteachers.co.nz, and give them a chance to win their share of these amazing prizes.